Los Conductos
Cinemaattic
Thu 26 May 2022 @ 6:30 pm

-

8:00 pm

£8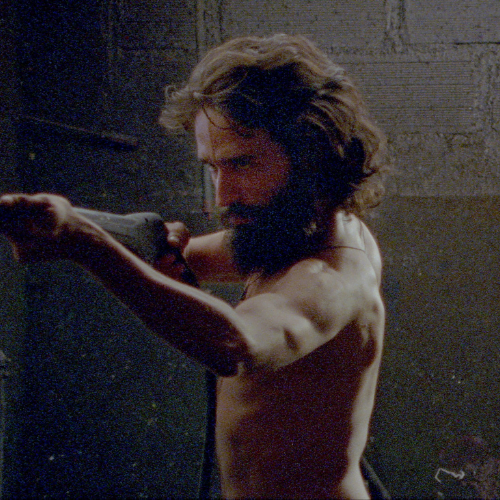 Contains strong language, depiction of alcoholism, and depiction of violence. Spanish with english subtitles
For additional access requirements, please contact the venue directly.
LOS CONDUCTOS is a ramble from the core of the earth. Formally striking, bold, and free of traditional narrative constraints, Camilo Restrepo's first feature exists as a lyrical examination of Colombia's history of violence. A visionary, raw, powerful film awarded in Berlinale, expanding the boundaries of New Latin American cinema.
A victim of deprivation and social exclusion had joined a religious cult that gave him a sense of community, but has since liberated himself from its oppressions and criminal temptations.
Camilo Restrepo's first feature is the story of Pinky, a criminal, fugitive from a religious cult, drug addict and violent schemer who lives the reality of a city (Medellín) and a country in the midst of chaos. LOS CONDUCTOS deconstructs his story through fragments, quotes, pieces of a puzzle that make the audience experience the film from the inside out, as if they were inside a nightmare filmed on gorgeous grainy 16mm.
Powerful, digressive, changing, it is also the culmination of some of the formal ideas that Restrepo dealt with in his previous short films. This is a story of survival, of recovery, of reconstruction. A religious parable without gods.
* Screening part of CinemaAttic's ADRIFT, a film season bringing essential world cinema to Scotland this spring.
"A Colombian parable of cryptic storytelling, spiritual musings and vivid imagery, all shot on grainy 16mm"The Gaurdian
"A fantastical tale on the instrumentalisation of religion and the triumph of violence in Colombia, based upon the recollections of a sect survivor"Cineuropa
"Camilo Restrepo's stunning debut mixes up myth, fantasy and contemporary Colombian social reality to potent effect"Sight and Sound
Event Category:
See Also: Film