Los Silencios
Cinemaattic
Fri 27 May 2022 @ 8:30 pm

-

10:15 pm

£8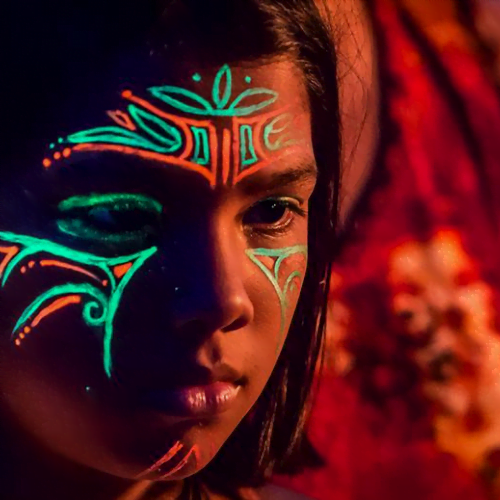 Contains strong language and nudity.
For additional access requirements, please contact the venue directly.
Nuria and Fabio arrive with their mother Amparo on an unknown island on the border  between Brazil, Colombia and Peru. They are fleeing armed conflicts in Colombia. Fearful of betraying family secrets, Nuria goes silent. In the midst of this, the family tries to receive compensation for the father's death and to obtain a visa to emigrate to Brazil. By covering this story, they uncover others about the family's past.
Beatriz Seigner 's moody sophomore feature pays particular  interest in what's beyond what we can see—and hear. It's not a coincidence that it is titled LOS SILENCIOS, as one of the most spectacular aspects of the film is its carefully designed soundscape.
A haunting Amazon-set story, LOS SILENCIOS slowly reveals itself not so much as a ghost story, but rather a story about ghosts. Yet the supernatural, as with the magical realism that so pervades Colombian storytelling, is hard to disentangle from the mere natural. 
It's not just the souls of lost loved ones that drift through each frame of this film, whose notable style of blurring the line between the dead and the living haunts LOS SILENCIOS – with echoes of the cinema of Apichatpong Weerasetakul though instead of Thailand's landscapes we take you to the Amazon. This spiritual tale tackles the Colombian armed conflict and how those, in either state of existence, are affected by it – this is a film about crossing borders, not all of them being geographical ones. 
LOS SILENCIOS premiered in the Cannes Film Festival and received awards at prestigious festivals like Stockholm, San Sebastian, Cinelatino Toulouse or Havana Film Festivals.
* Screening part of CinemaAttic's ADRIFT, a film season bringing essential world cinema to Scotland this spring.
"A sensitively observed, patience-rewarding feature (...) Modest in form but enlarged with strength of feeling and increasingly striking visuals"Guy Lodge - Variety
"Meditative and moving (...) It's a slow-going work at first, but one that bewitches by degrees"The Holywood Reporter
"[A] gentle but affecting drama (...) Although it is in some ways slight, much of 'Los Silencios' ultimate power is tied to its simplicity"Screendaily
Event Category:
See Also: Film