Pigs Pigs Pigs Pigs Pigs Pigs Pigs
432 Presents
Thu 09 Dec 2021 @ 7:30 pm

-

10:30 pm

£16.50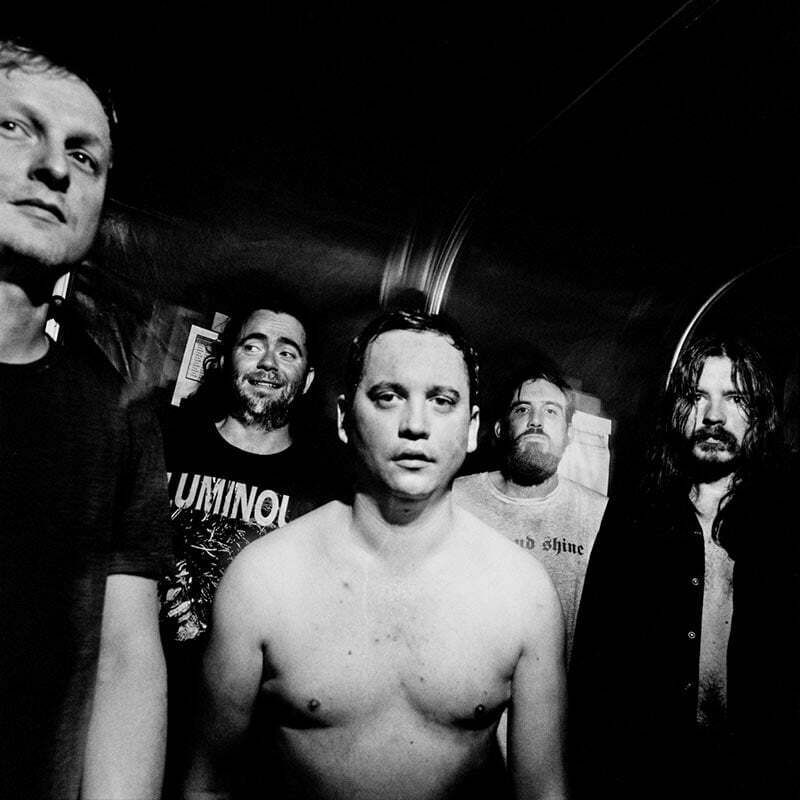 STANDING ONLY. PLEASE CONTACT VENUE WITH ANY ACCESS REQUIREMENTS. PLEASE NOTE: THIS SHOW HAS BEEN RESCHEDULED (ORIGINAL DATE 4TH DECEMBER 2020).
"I learned long ago, never to wrestle with a pig" reasoned George Bernard Shaw. "You get dirty, and besides, the pig likes it." True to form, Pigs Pigs Pigs Pigs Pigs Pigs Pigs have left the wiser of us aware that they are no band to be messed with. In the seven years since this band's inception, the powerful primal charge at their heart has been amplified far beyond the realms of their original imagination. The band's upward trajectory has done nothing to make the Newcastle-based quintet complacent however, as they've used the cumulative force behind them as fuel for their most ambitious and hard-hitting record yet. Viscerals, their third proper (released April 3rd on Rocket Recordings) is an enormous leap forward in confidence, adventure and sheer intensity even from their 2018 breakthrough King Of Cowards. Incisive in its riff-driven attack, infectiously catchy in its songcraft and more adventurous than ever in its experimental approach, Viscerals is the sound of a leaner, more vicious Pigs, and one with their controls set way beyond the pulverising one-riff workouts of their early days.
Support comes from Grandmas House.
"They embrace the ridiculous and the sublime in equal measure"★★★★ - The Quietus
Event Category: