Silent Running (PG) – Katie Goh Presents
Summerhall Presents
Fri 11 Feb 2022 @ 6:15 pm

-

7:45 pm

£8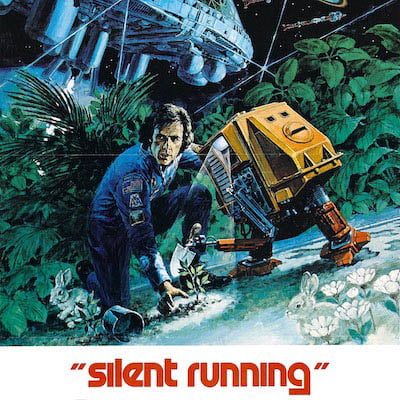 Unreserved seating. Content: mild bad language, violence, injury
Contact venue with additional access requirements.
As this science fiction classic opens, botanist Freeman Lowell (Bruce Dern) has spent eight years aboard the space freighter 'Valley Forge' preserving the only botanical specimens left from Earth under huge geodesic domes. When he receives orders to destroy the project and return home, Lowell rebels and hijacks the freighter, while plunging the craft into the gaseous Rings of Saturn. From that moment on, he has only the trees, the gardens and two 'Drone' robots, Huey and Dewey, to keep him company on his greatest adventure of all.
Katie Goh Presents
Katie Goh, author of The End: Surviving the World Through Imagined Disasters, curates a season of speculative disaster movies that speak to how we're living right now – as well as the post-apocalyptic ways we might live in the future if we continue down a social, political and ecological road of disaster.
"deeply moving, immaculately staged film"The Guardian
Event Category:
See Also: Film