They Carry Death
Cinemaattic
Fri 27 May 2022 @ 6:30 pm

-

8:00 pm

£8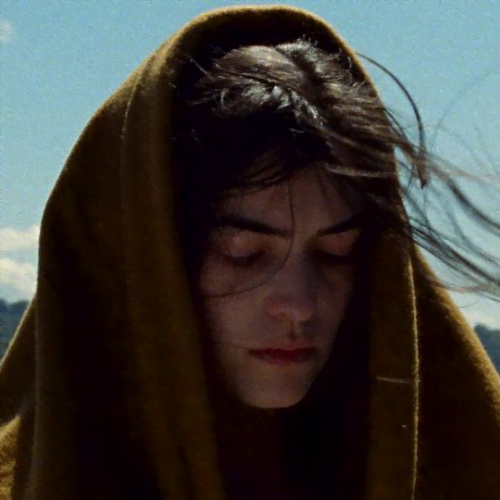 Contains strong language and nudity. Galicia, Spanish with English subtitles.
For additional access requirements, please contact the venue directly.
An alternative anti-imperialist take on the discovery of America, shot in 16mm with images of painstaking beauty. Drawing an arc between 1492 and our present, between the genocide of the Conquista, the slave trade and the witch hunts, the building of a Spanish empire abroad, and the ghost of the civil war.
THEY CARRY DEATH (Eles Transportan La Morte) is the debut feature of Canarian-Galician duo Helena Girón and Samuel M. Delgado. Praised and awarded in Venice Critics Week, the film becomes a sensorial journey of survival, memory and desperation as we follow three men who escaped the Columbus expedition that ended in the discovery of America.
Sailors, ghosts, witches and the telluric rugged landscapes of the Canaries. The islands thrum with a prehistoric, ancestral energy, which speaks to the journey's overall aura, and makes THEY CARRY DEATH an incredible immersive film experience.
Those ships of Columbus brought death indeed: colonialization, eradication of existing cultures, and the actual deaths of many people that stood in the way of the conquistadores. This film mourns these people, and is an elegiac poem that remembers those who will never return to us. Myths and legends, wild nature and ghosts, observation and drift, this is without of a doubt the most apt film for a film season called ADRIFT
The film was selected at Venice Critics Week, IFFR – Rotterdam Film Festival, Viennale, Filmfest Hamburg, Vilnius, Cairo, FICUNAM or San Sebastian Film Festival.
* Screening part of CinemaAttic's ADRIFT, a film season bringing essential world cinema to Scotland this spring.
"Jose Alayón's spectacular cinematography (...) his grainy stock paints the small figures against the barren cliffs in such a way that their magnificent surroundings seem to swallow them"ICS
"It's an earthbound story that crackles with intimations of spiritual mystery, where nature doesn't exist solely as a frame as much as a custodian of secrets"Mubi Notebook
"They Carry Death shakes up assumptions about the most academic Spanish cinema, shatters them, and returns them to us so that we can look at them in a different wa"Cahiers du Cinema
Event Category:
See Also: Film