Alice Newman Illustration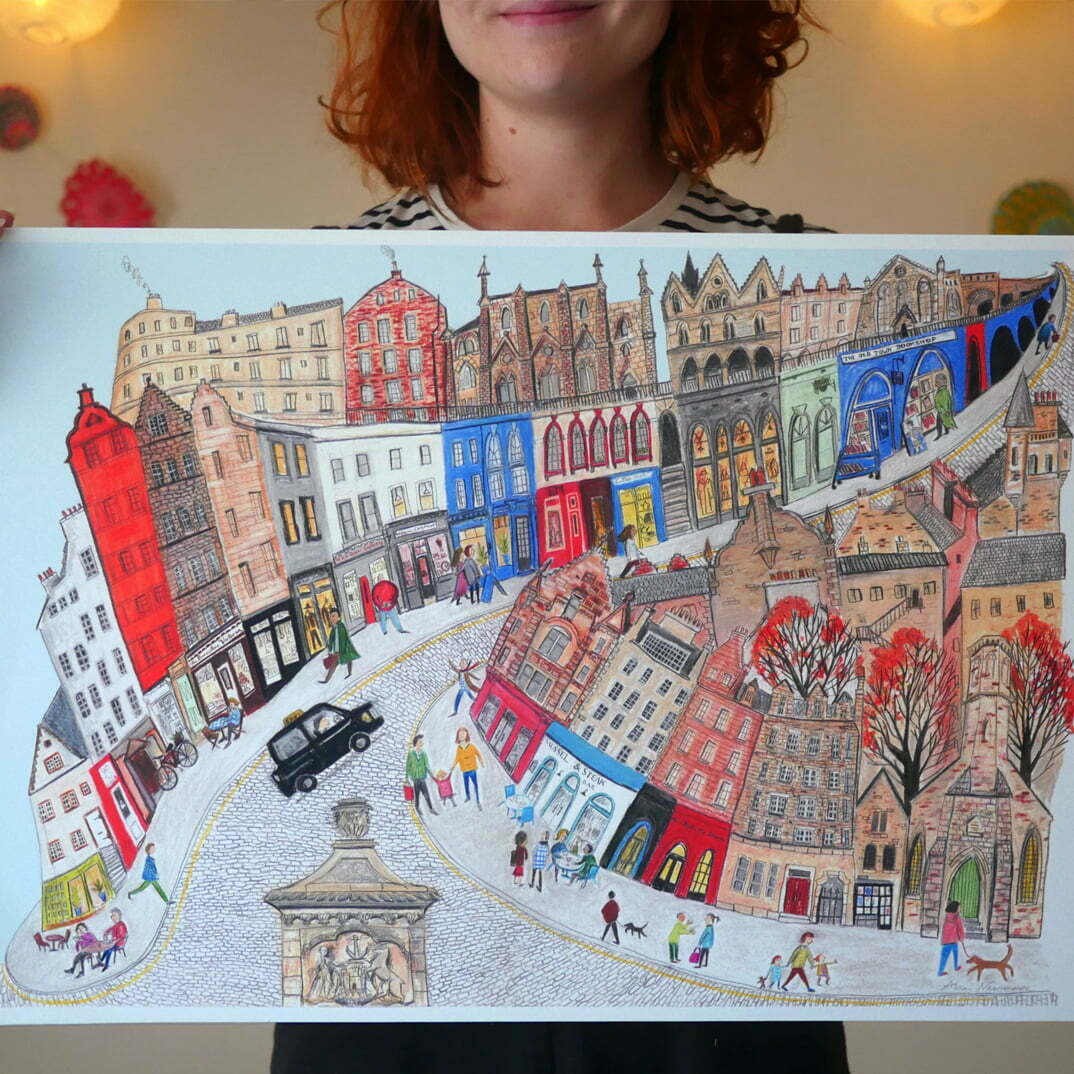 Alice Newman is an illustrator and artist based in Edinburgh. Inspired by experiences and memories, rather than capturing a photographic likeness, her artworks are full of life, colour and nostalgia.
Her landscapes are peppered with little figures, and local landmarks which create a strong sense of place, and the streets of Edinburgh are a constant source of inspiration for Alice.
Her starting point is always observational drawing, recording all the small details which make an area unique. Back in her studio she works with collage, soft pastels and drawing, and plays with composition and perspective, which is distinctive part of her work.
Alice sells a range of original artworks, prints and cards, as well as her popular handmade Christmas decorations. She also offers personalised prints, where you can have a little version of your family added into the artwork, in order to replicate your own special memories of the place depicted.