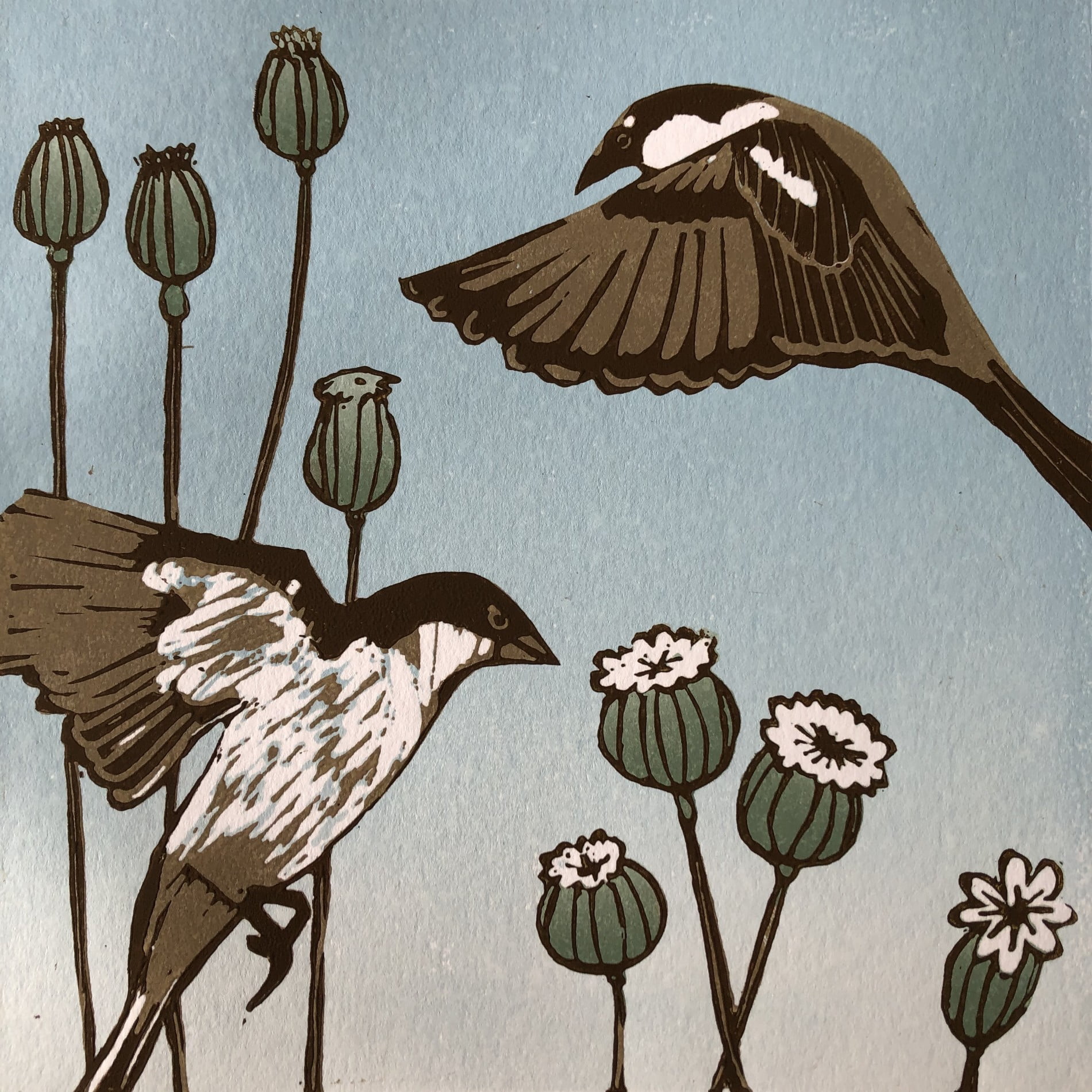 Caroline is a graduate of Glasgow School of Art with a degree in Fine Art Printmaking. She has always been interested in drawing, painting and making prints of all varieties of animals and currently works from her home studio in the East Lothian coastal town of Musselburgh.
She is very interested in Scottish wildlife, from her studio she can watch the many avian visitors to her garden, who often make their way into her prints. She spends a lot of her time exploring the area around the river Esk in Musselburgh, and more widely in the East Lothian countryside, looking for flora and fauna to put into her work.
Caroline is also a big fan of Edinburgh Zoo and the Highland Wildlife Park and you will see their influence in her larger pieces that she usually displays at the annual Portobello Artwalk.
Commissions are available on request.