Catherine Chalmers Designs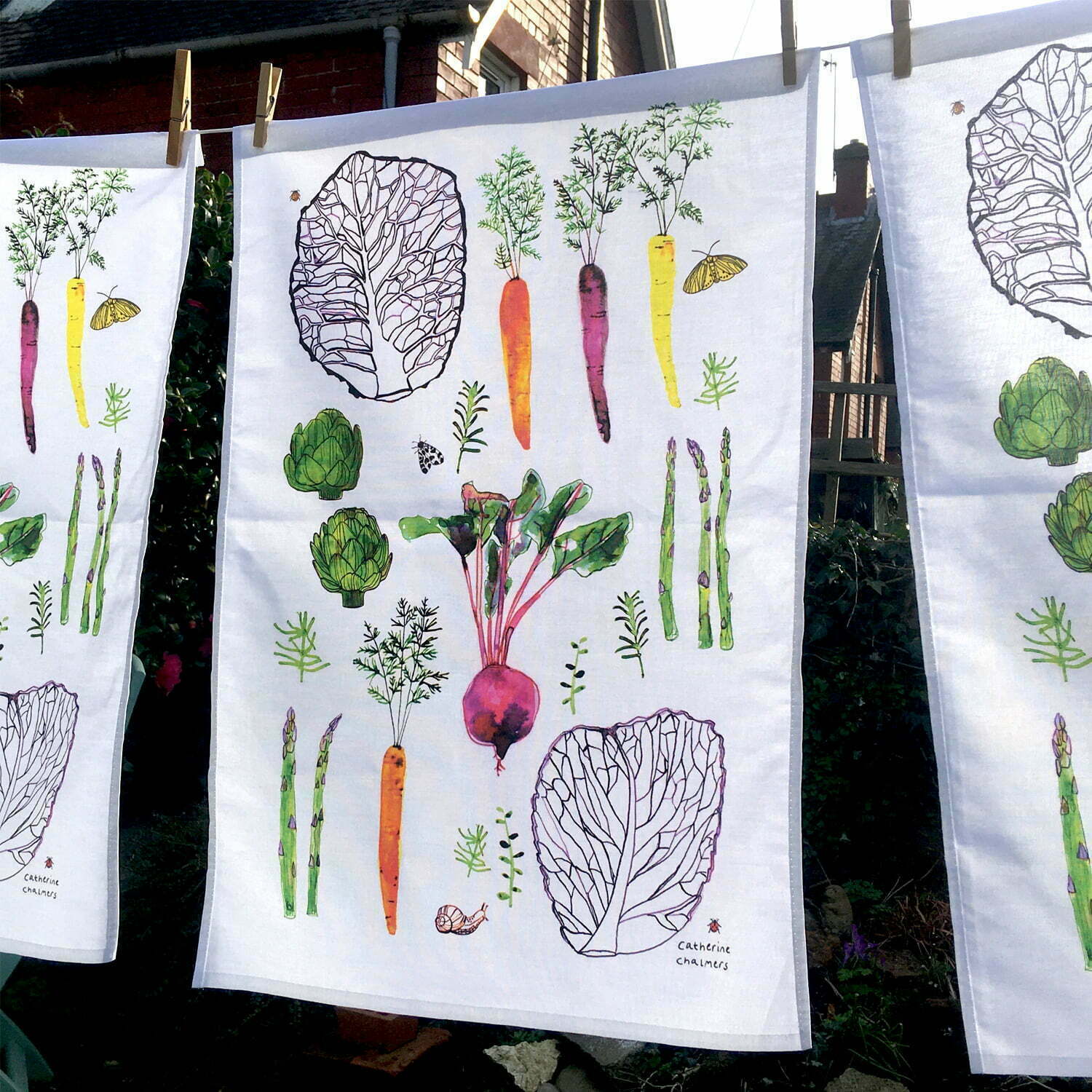 My work is based on my love of drawing and my favourite thing to do is draw with pen and ink – I enjoy the lovely quality of line this sometimes unpredictable process creates.
I also like to use gouache, pencil, acrylic inks and Photoshop, and it has been really fun to create a range of printed products based on some of my favourite drawings and designs.
I find my inspiration in the things of everyday life – my messy garden, trips to local museums with my kids, my sister's amazing allotment, hunting for treasure (well, what I think is treasure!) in my favourite charity and vintage shops and just remaining curious in the world around me.