Christos Vroullis & NTina Doryforou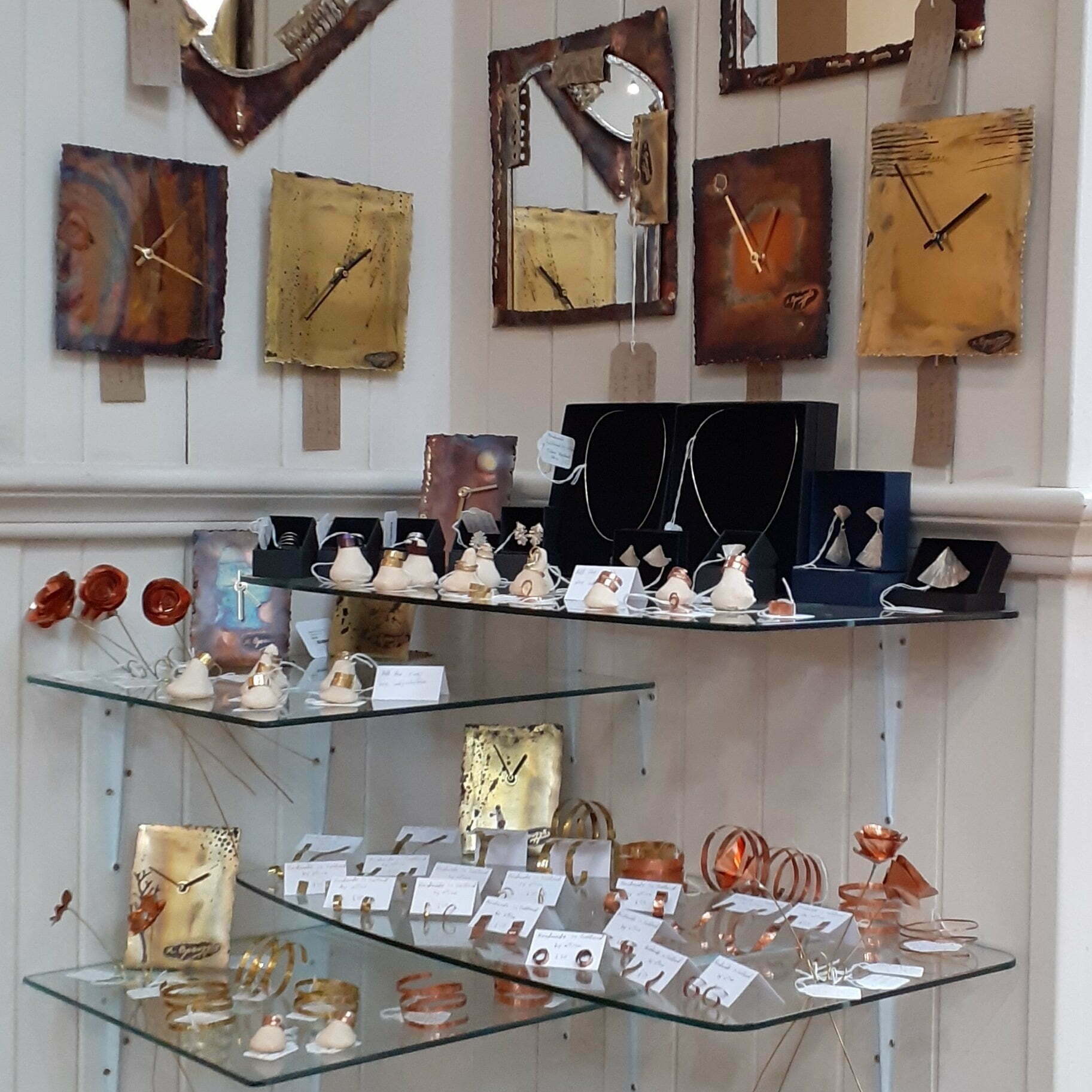 We are a couple and partners Christos Vroullis and NTina Doryforou. We create handmade unique items and jewellery with brass, copper and sterling silver.
We started in 1991, in Greece, establishing our own studio and creating our first handmade items of mouth-blown glass. During the years we experiment with new techniques (glass-beads) and various materials such as copper, brass and sterling silver.
In 2015, we moved to Scotland, where we continue our inspiring creations. We are members at the Edinburgh Sculpture Workshop and the Leith Lapidary Club.

We design and create handmade unique jewellery, mirrors, clocks, lamps, bowls, framed wall art, and many more! We undertake bespoke creations with brass and copper, and try to reuse boxes and materials for our packaging, so, we minimise our planet impact. All our items are made with love and personal care!