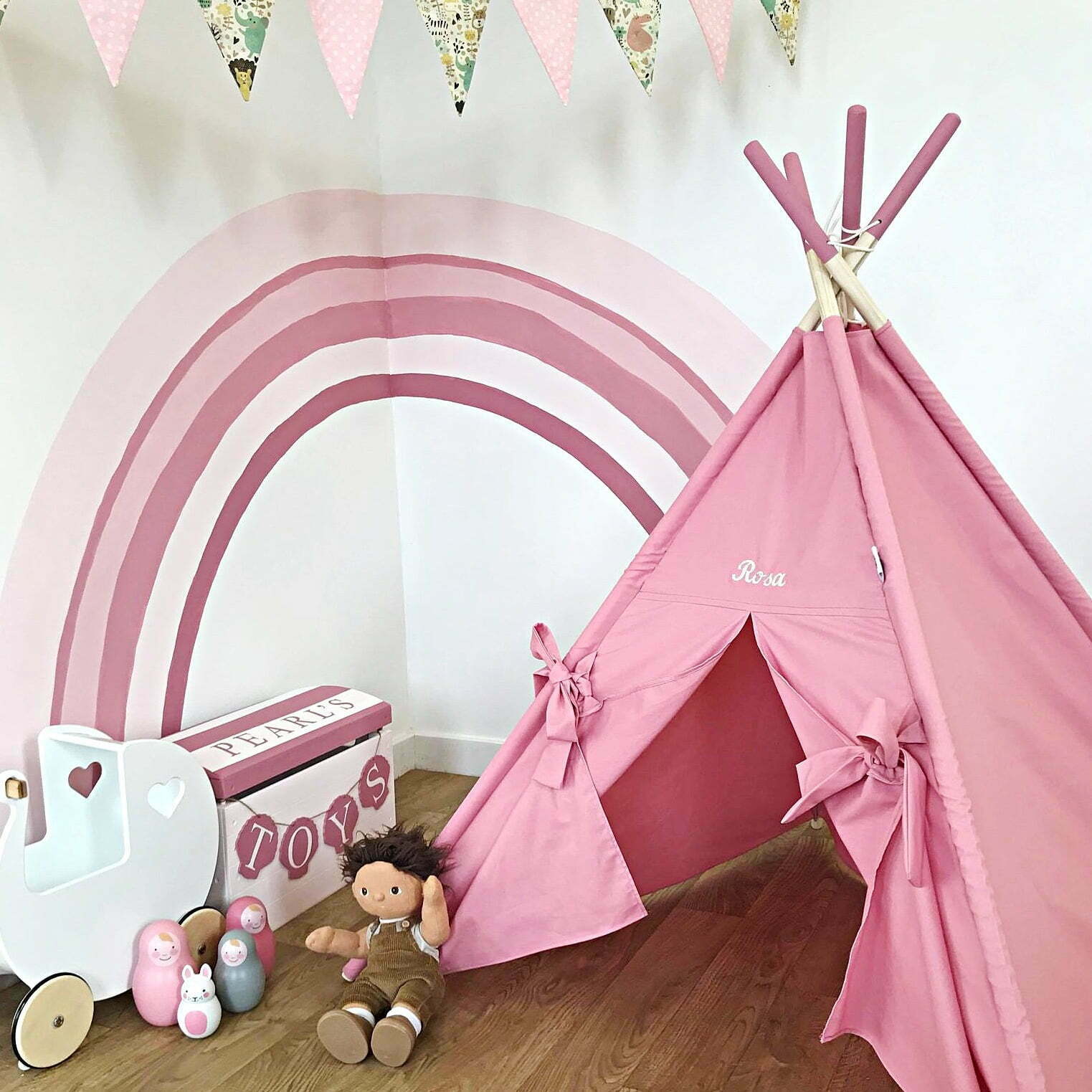 Daisy and Dragon Design create gorgeous products to ignite imaginations. Our products are both fun and stylish and handmade to the highest quality.
Our teepees are made from stunning cotton and come in a variety of different designs so there is something for everyone. They have painted pole tops, lush tie backs on the doors and each design has matching play mats, cushions, pole flags, and bunting available. You can also have your name embroidered above the door making your teepee extra special and unique!
Our hand painted wooden toy boxes are a beautiful place to keep all your favourite toys! You can pick your favourite colour and have your name hand painted on the top as well! We are also able to create bespoke teepee and toy box designs!
If you are looking to make your child's bedroom extra special we also offer hand painted wall art!
We've also recently launched a range of luxury Christmas Stockings – either purple or gold velvet with gold silk lining and the option to personalise with your name. The perfect gift for someone you love… or for yourself!