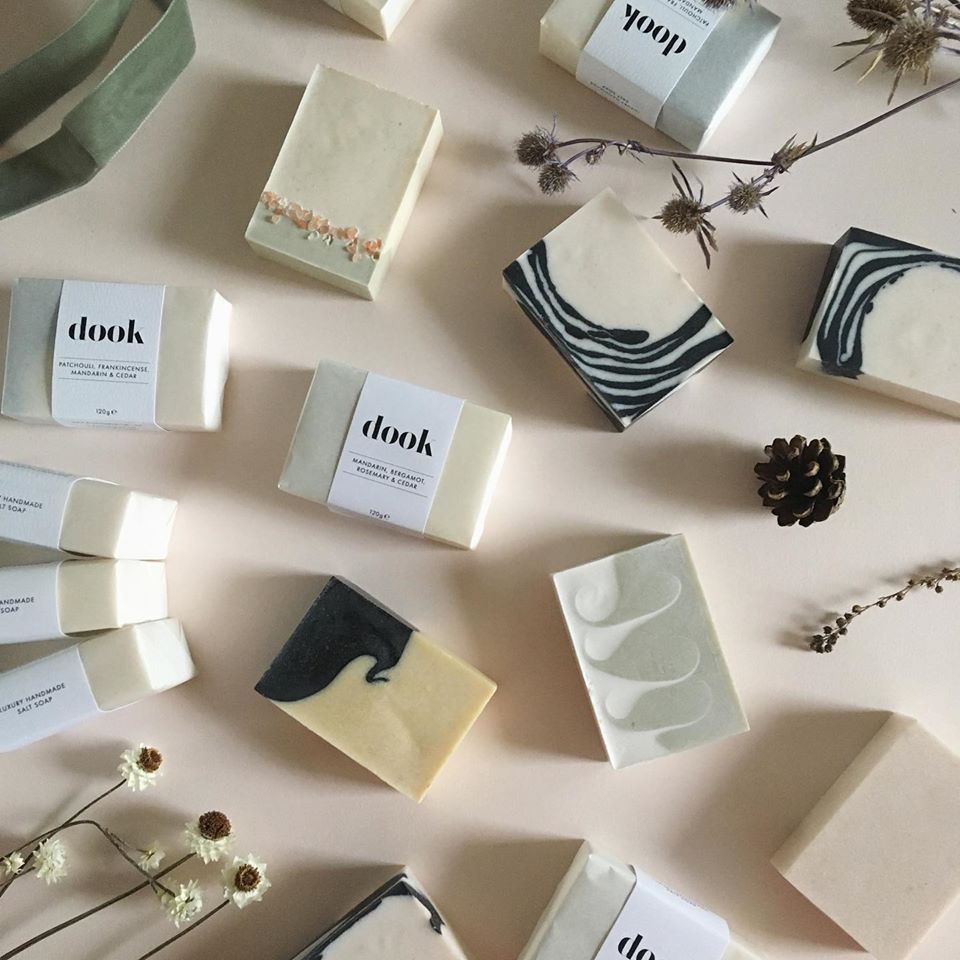 Dook is an artisanal soap company based in Portobello, Edinburgh.
We make salt soap in small batches using organic ingredients, essential oils and natural colours. Each batch is mixed and poured by hand resulting in distinctive, high-quality hand and body soap.
We've recently broadened our range to include a gently cleansing solid shampoo and natural hand sanitisers that make your hands smell and feel amazing.