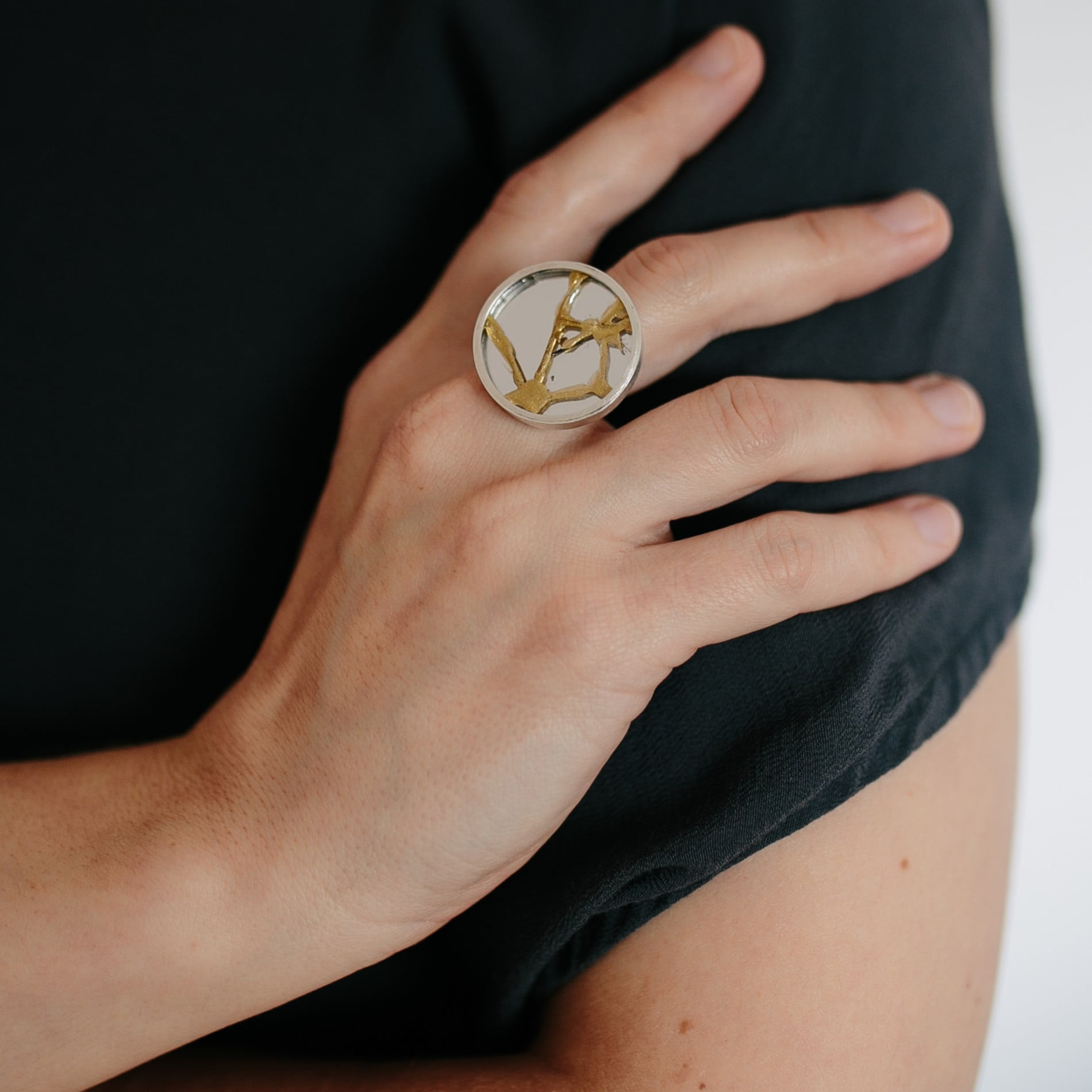 The jewel is not just an object of beauty… but an artist's statement.
With over a decade of experience, artist Eleanor Kerr-Patton demonstrates a unique approach to jewellery as an expression of mental health. Combining her love of tradition goldsmiths skills and unexpected materials Eleanor creates beautiful and thought provoking art jewellery using Kintsugi, the Japanese art of repairing pottery with lacquer and gold dust, with mirrors.
Her recent collection 'Celebration' explores joy. Eleanor creates wearable embodiments of joy, allowing us to reconnect with this almost forbidden feeling by bringing a sense of silliness and joy to everyday life. Using ecoresin and bio glitter her giant glittering gems catch the eye and inner child of the wearer.
Exhibiting both internationally and locally Eleanor was the recipient of Bursary from CAPS Independent Advocacy (2018), selected as a designer to watch by Not Just a Label (2017) and received an Arts Council Bursary to take part in Sick! Living with invisible illness (2017)