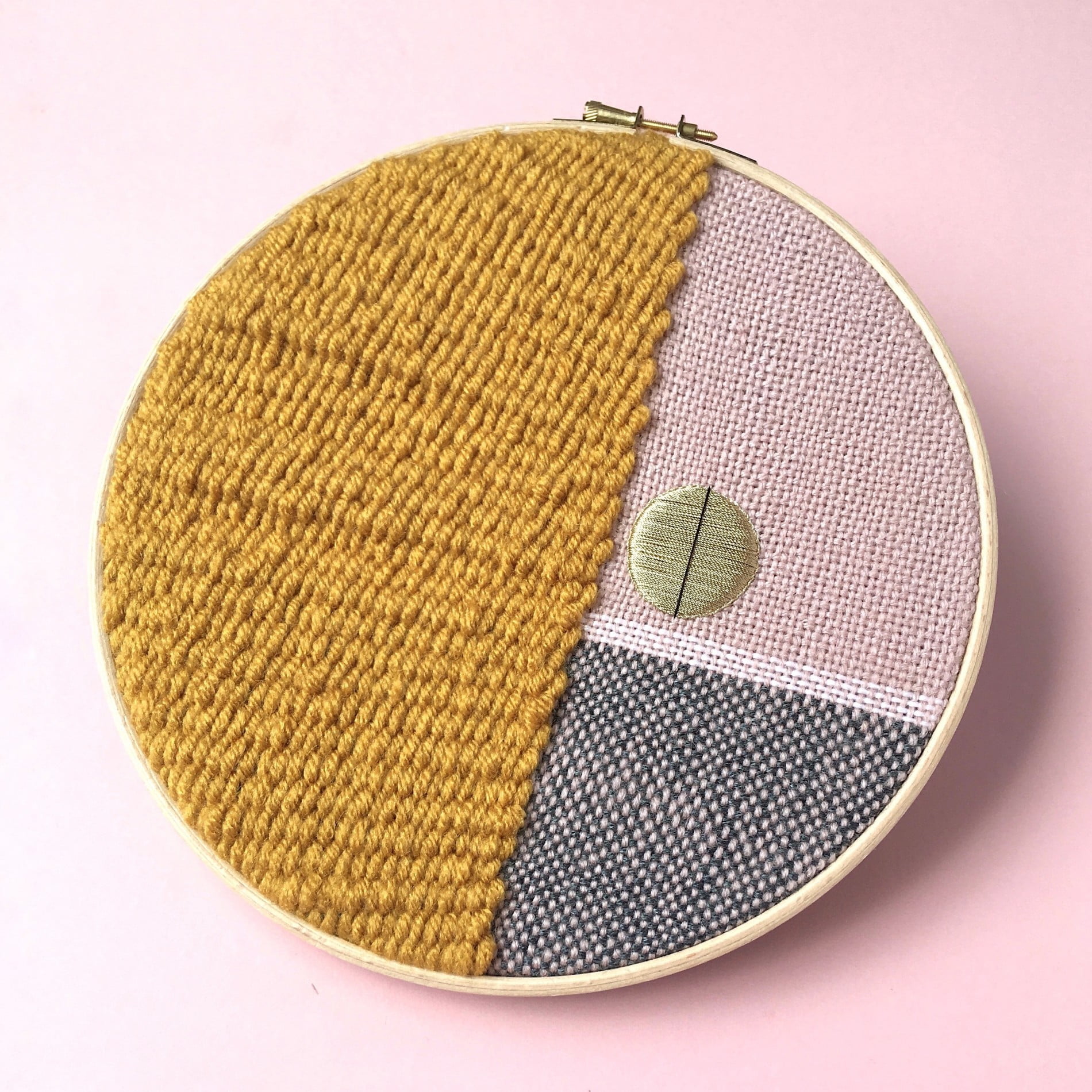 Edinburgh based textile artist Hazel Muir also known as H.Muir Designs, creates modern hand-woven wall hangings with beautiful colour combinations and bold geometric designs.
Hazel brings together the traditional craft of hand weaving and embroidery with a modern twist. Her aim is to create geometric art that brings joy to you and your home.
The woven pieces come in a range of sizes and colours to suit every budget. Each art piece is created by hand and is truly unique in design and style.
As well as textiles Hazel also offers a collection of contemporary art prints & postcards.