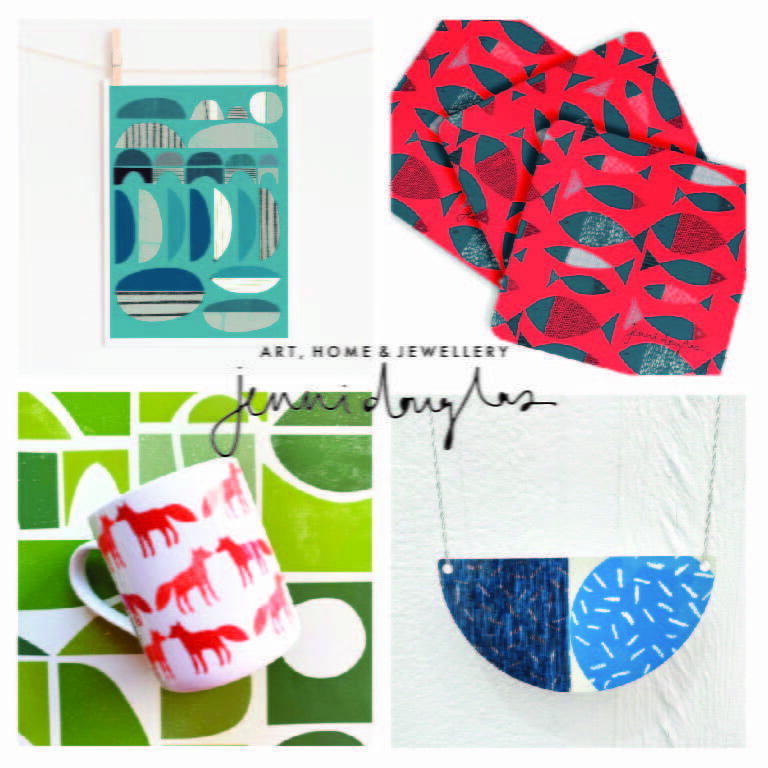 Jenni Douglas Designs began its journey in 2012 in a windowless box room in an Edinburgh tenement flat.
A self-taught artist and printmaker with a passion for colour, pattern and function, Jenni started by producing small batches of hand pressed cards and prints which she sold at local makers' markets. Over the next eight years, Jenni developed her product range to include home accessories, textiles and jewellery in her distinctive, colourful style.
Jenni's work is now available to buy in over 50 shops and galleries throughout the UK and in Iceland, and she has been commissioned to create collections for National Museums Scotland, The Scottish Parliament, Creative Scotland and Glenmorangie.
Jenni still creates the majority of her products from her small workshop in Midlothian using small batch processes and utilising as many local companies and sustainable materials as possible.