Jennifer Court Art & Illustration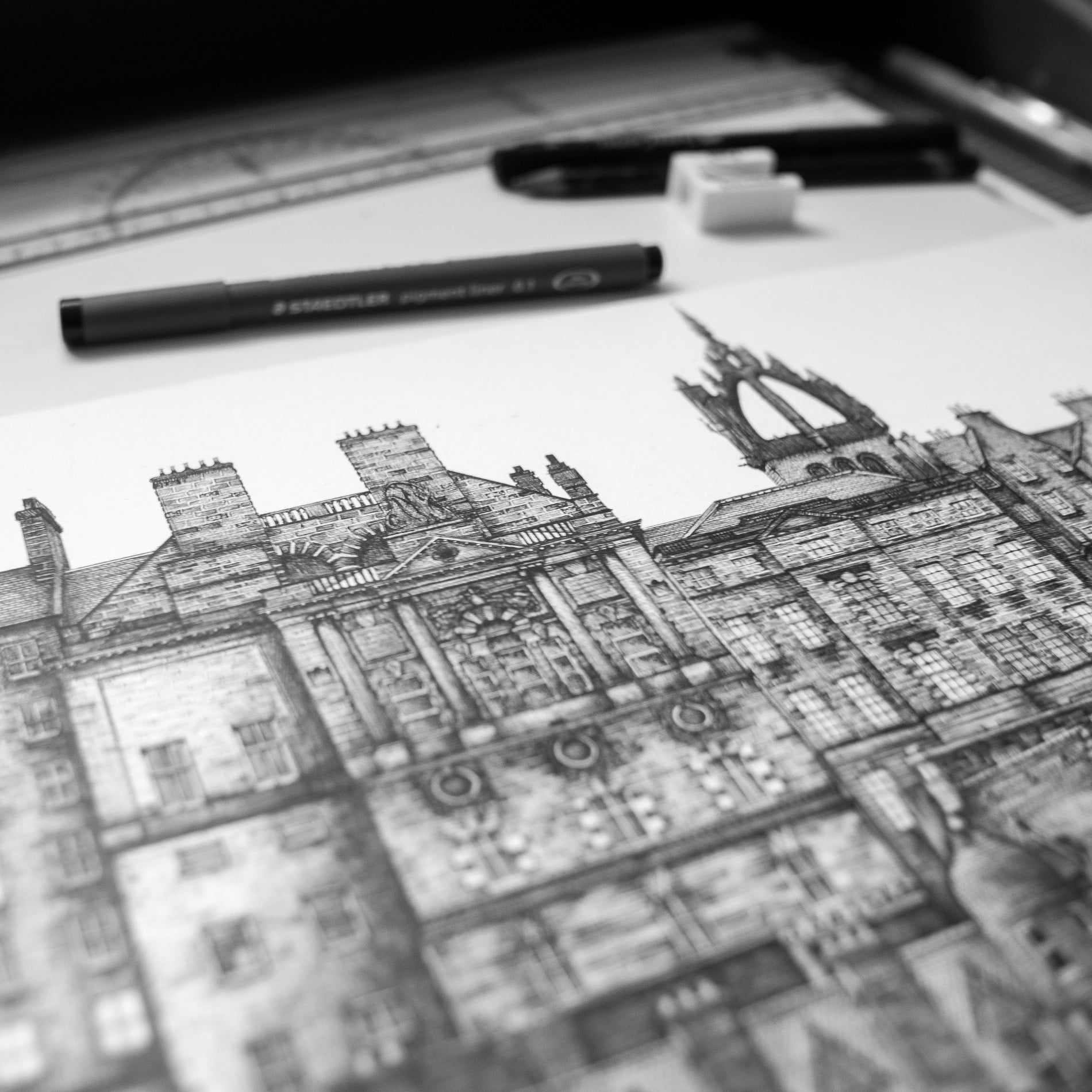 I have always enjoyed drawing architecture; spending time exploring the character and history reflected in the facades of historic buildings.
I work mainly with ballpoint pen and because of the detail involved in my work, a drawing can take anywhere between 30 and 80 hours to complete. Each drawing is a true labour of love.
My business has grown steadily over the last 5 years and I now sell a range of products including prints, cards, mugs, tea towels, tote bags and more with a large array of designs of Edinburgh architecture and beyond.
I also do bespoke commissions and house portraits for something more personal.