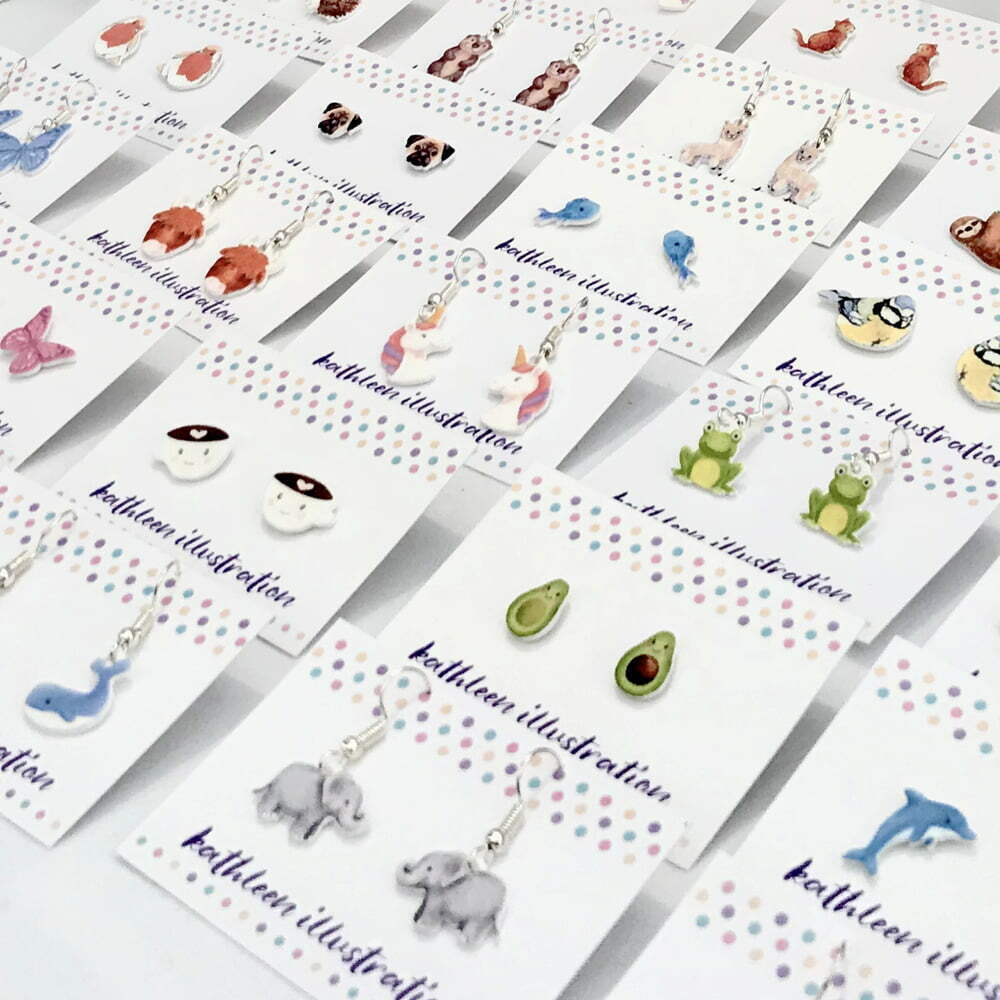 Kathleen Illustration is created by Scottish illustrator Kathleen Meaney.
Since graduating with a BA(Hons) in Illustration from Edinburgh College of Art, Kathleen has enjoyed working on a range of projects including children's book illustration, card design and developing her own range of products in her signature cute style.
From handmade jewellery and gifts to a colourful array of cards and prints, every single item created has been developed from one of her original illustrations with real care and love.