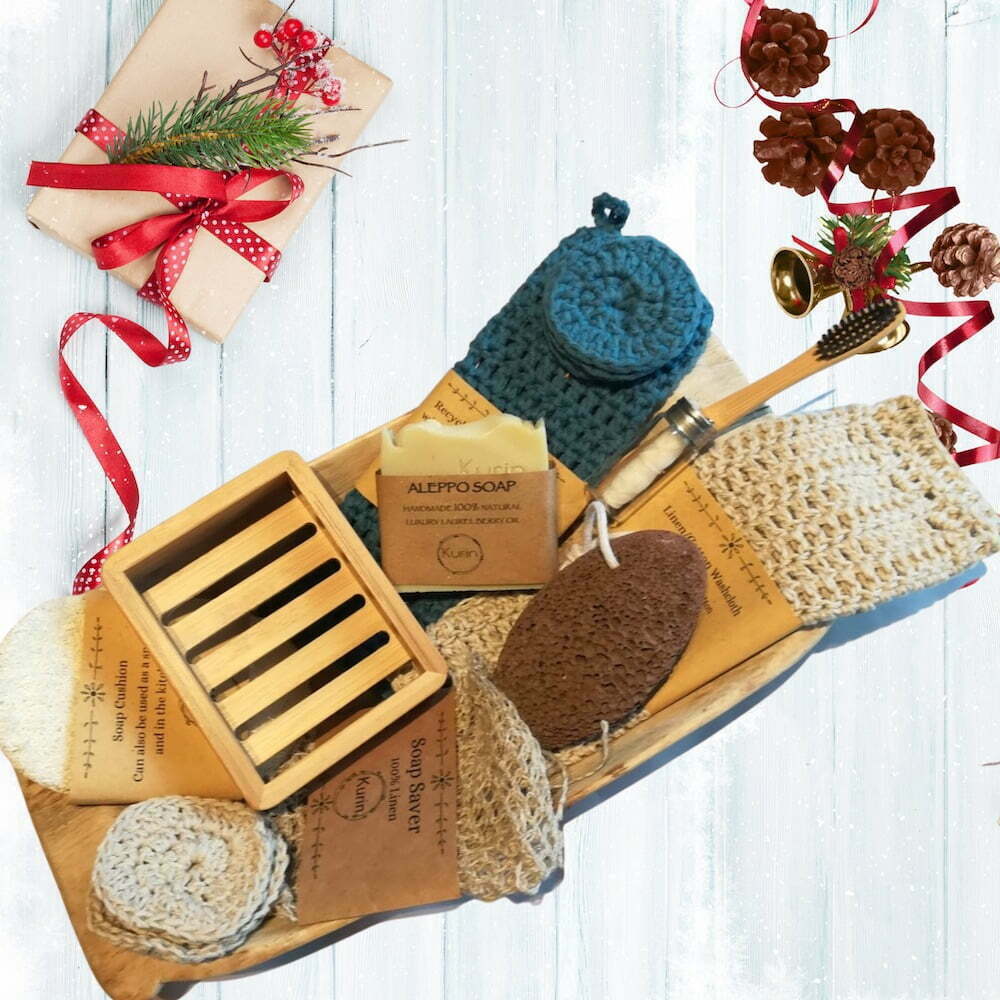 We produce aleppo soap and shampoo bars, which are anti-fungal and anti-bacterial to support skin generation. 
We also have a range of other handmade goods, including hand crocheted linen and recycled denim wash cloths, make up removers, bamboo cutlery, and Såpa which is a natural, biodegradable traditionally Swedish multipurpose cleaner.
For the Christmas season we've produced a series of gift boxes, the perfect eco-friendly, handmade alternative for your loved ones.
No plastic, soya, or palm oil is used in any of our products.