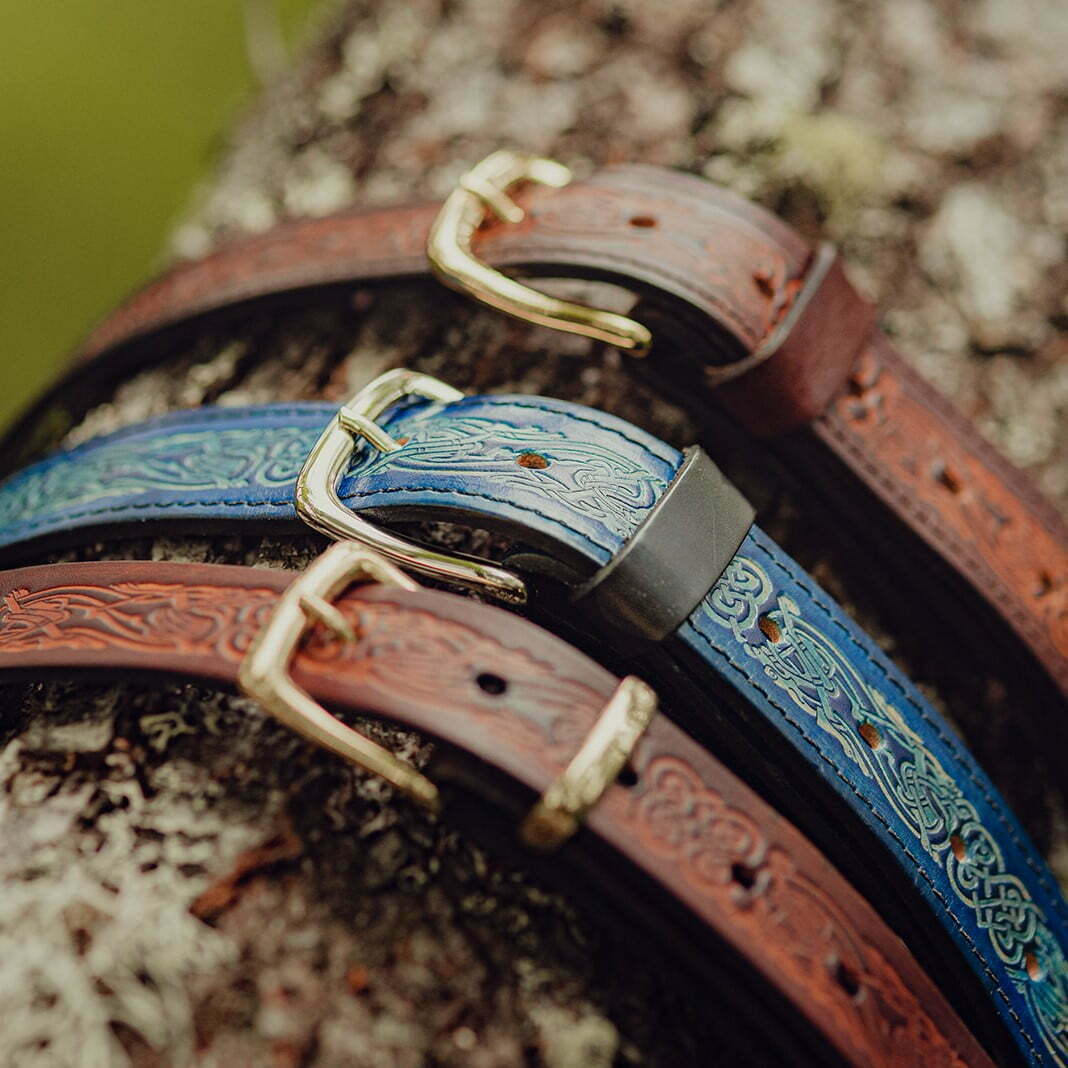 My name is Heather Hanshaw, and I am a second generation Leathersmith. I make sturdy, long lasting leather goods such as Belts, Handbags and Accessories. The designs on my work are inspired by the heritage of Scotland and are beautiful as well as practical.
My family have been leathersmiths for over 40 years, and my Dad still works in the business, making a variety of products, including our Leather bush hats. We specialise in using natural vegetable tanned leather, embossed, and dyed by hand to create unique colours and patterns. And, as with any product made of great quality natural leather, they just get better with age, and will last for years to come.
All our products are available on our website, are great for gifts! And we include Free UK postage.