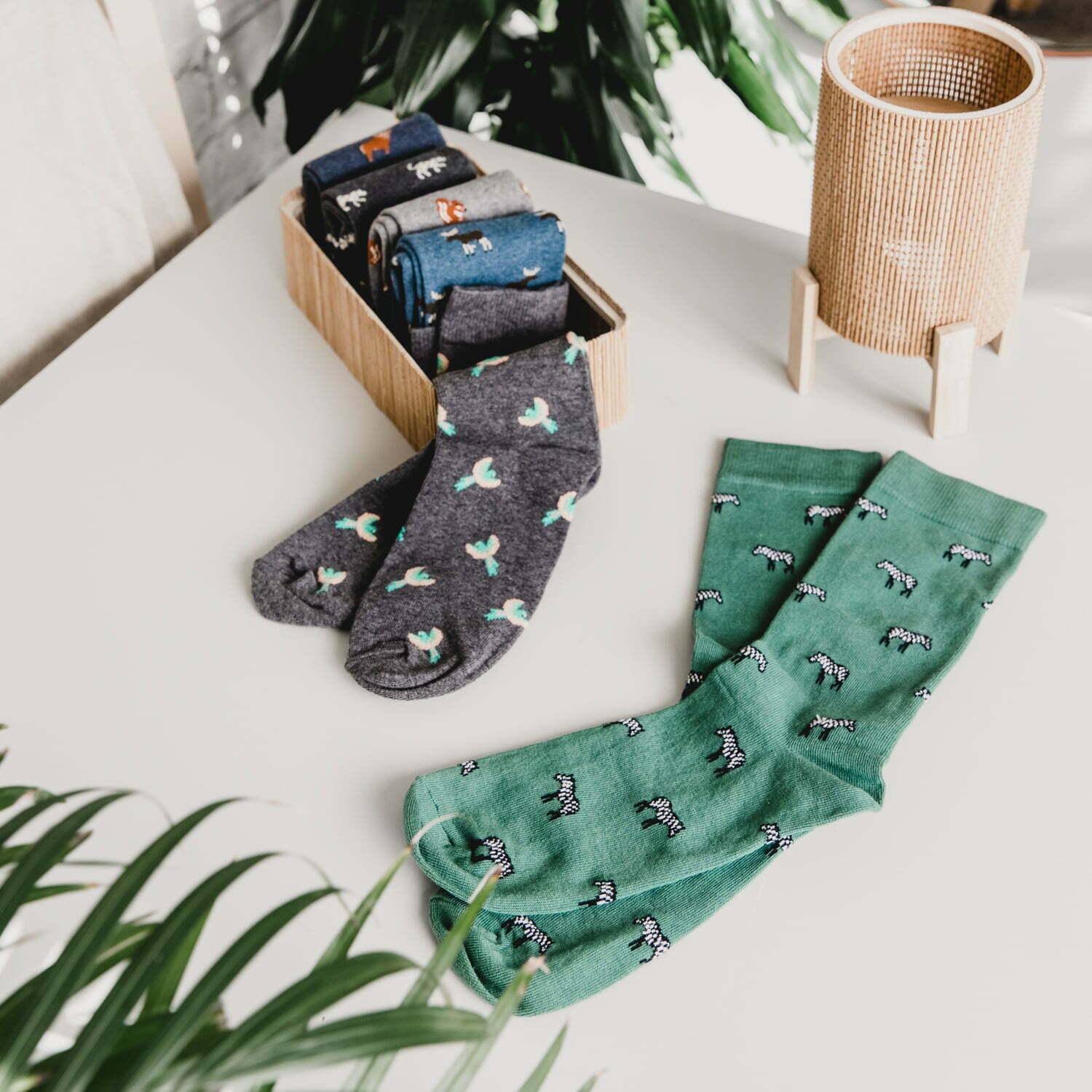 I'm Cat and I launched MAiK in 2016 to create everyday goods led by design and responsible manufacture.
After working on a streetwear brand with a friend, I discovered firsthand the damage that off-shore mass production can do. I decided it was time to take responsibility and set out to find factories that would support local communities in the UK and Europe instead.
Since then MAiK has been creating sustainable homewares and textiles with the fresh colours and bold patterns that are our signature. We're committed to long-term relationships with suppliers, products that are built to last and an ever-evolving journey to the most sustainable way of living and working we can find.
Our socks are ethical and they're made in a family-run factory in France that has been producing socks for 3 generations. Thanks to their 'know-how' we are able to offer high-quality socks made from yarn spun in Italy and Portugal. The yarn is dyed using only eco-friendly pigments, in short, that means the colours last a long time and makes them soft and comfy.
We think everyone should have the choice to invest in great, sustainable gifts and we're here to make sure that happens.