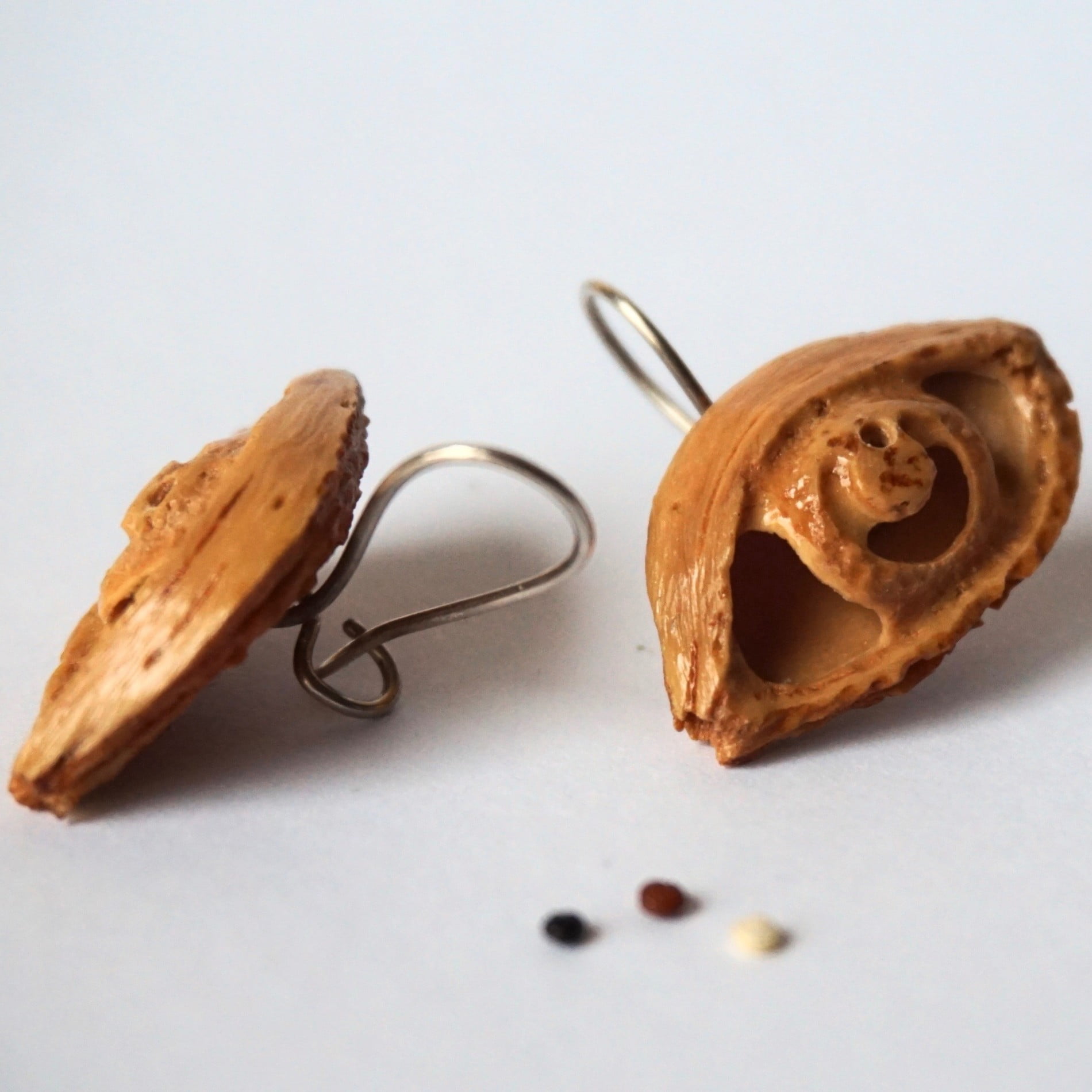 Does it sound too straight forward or even aggressive for you? Edinburgh-based maker Zu. modifies this offer into a proposition – to select the best parts and pieces (of a collection). The artist uses this metaphor to brand her work, with 'Pick the Eyes Out' coming from Zu.'s  earring collection named "the Eyes".
At home, fruit stones, pips, nut shells are often considered as a waste. Zu. creates unique jewellery from this "waste" while retaining each piece's natural shape. Zu. creates pieces that are conceptual as much as functional – jewellery from daily to exclusive occasions.
Soft wood, nut brown colours are often incorporated with some 'extra' to enhance distinctive design.