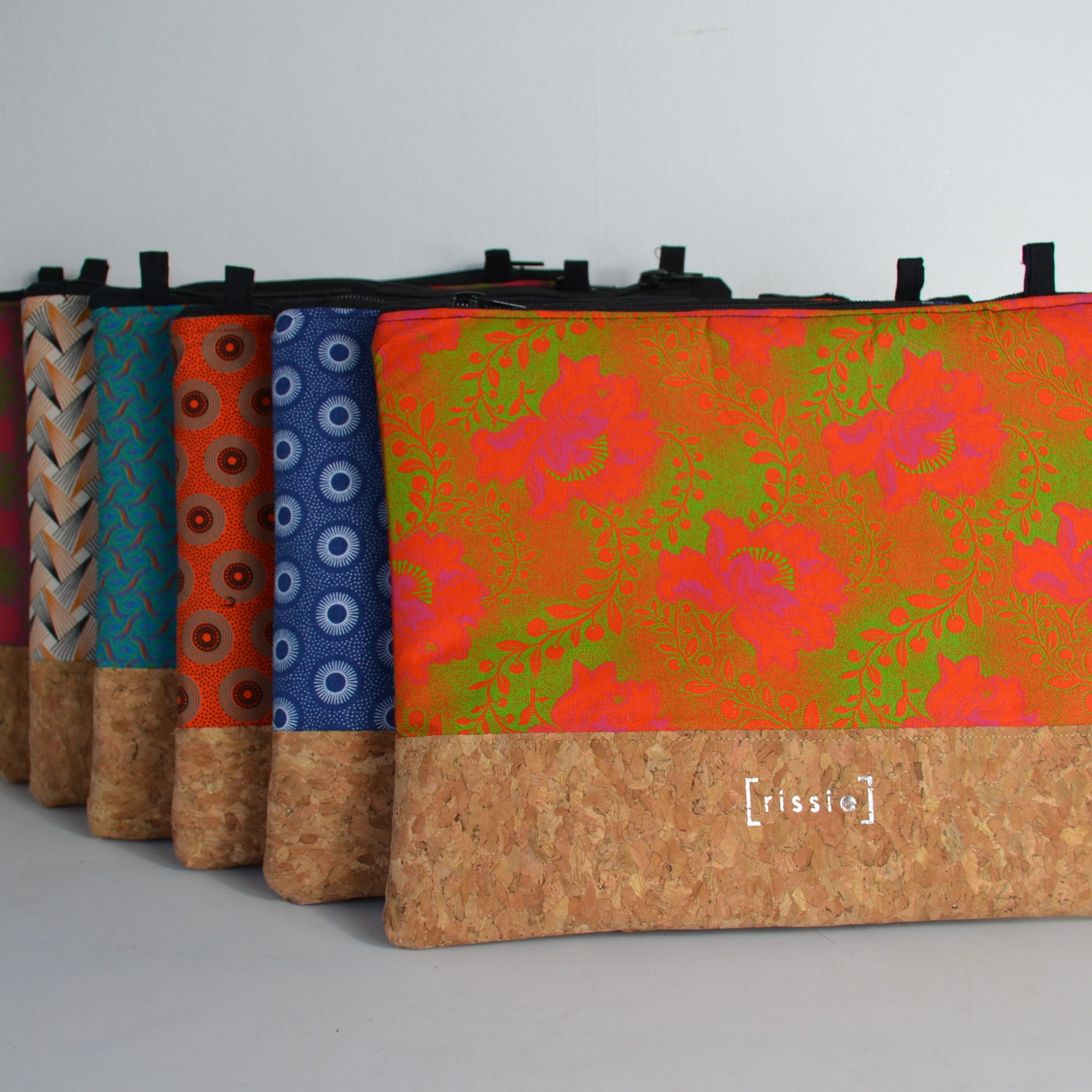 At Rissie we are passionate about exclusive and colourful, handmade bags that make life out and about a little more stylish and fun. Simple design, form and functionality excites us and beautiful fabric patterns, colours and textures make us tick.
We are based in the vibrant city of Edinburgh, Scotland, where we are continuously inspired by the dynamic blend of traditional and contemporary textures.
Our bags and accessories are made from locally and ethically sourced leather, sustainable cork and predominantly feature traditional South African fabric called shweshwe. Shweshwe fabric has a wide array of vibrant colours and designs, and has been described as the tartan of South Africa.
All our bags and accessories are handmade in small batches to ensure true quality and exclusivity.