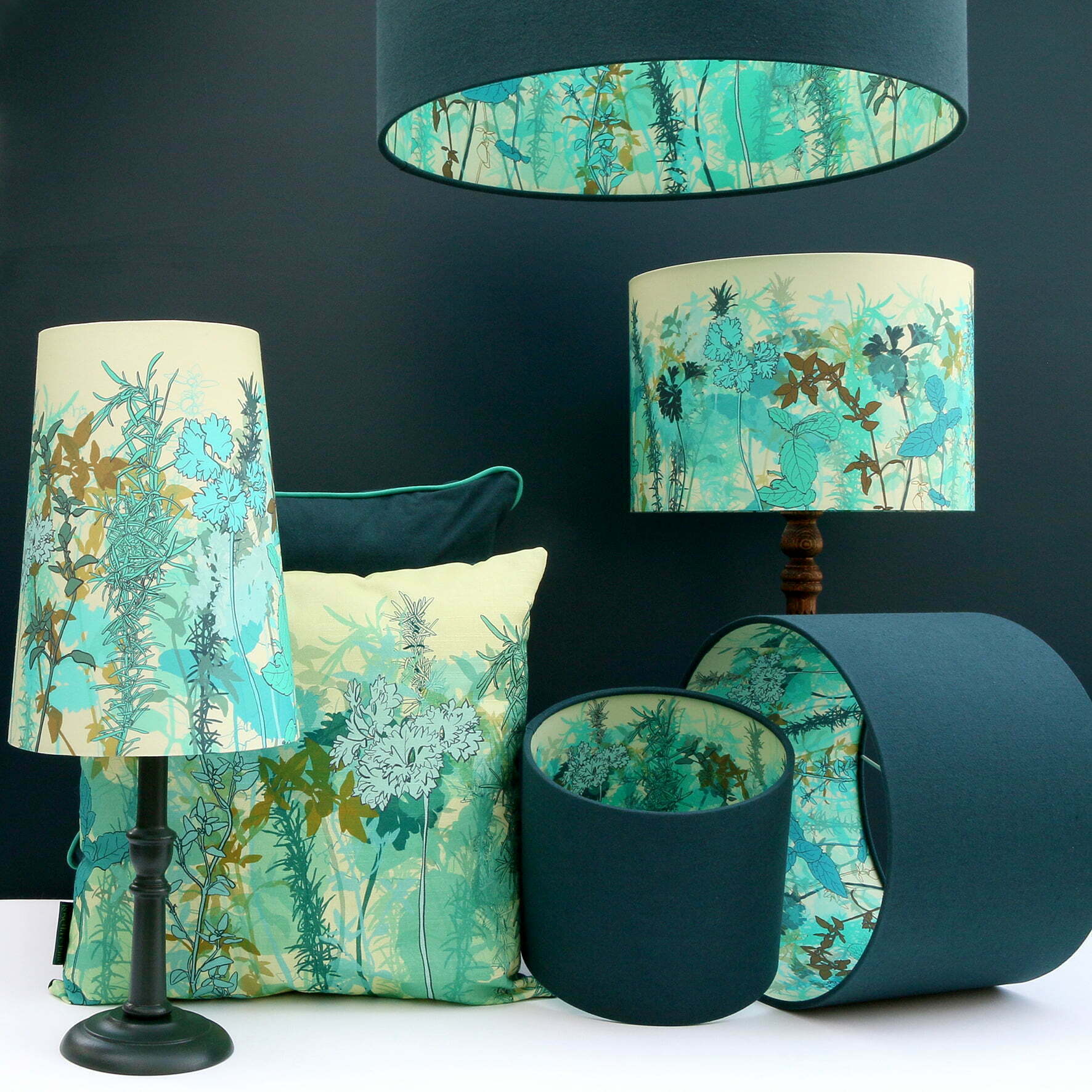 Inspired by nature, mid-century design and a passionate love of colour, Sharon – the designer behind Rosella & Lime – creates original, digitally printed patterns that are tailored to fit the final product. This design method allows for a high degree of creative flexibility.
Her distinctive use of colour, layers and light exploit this design process as seen her collections of trailing ferns, layered native grasses and geometric patterns on the inner side of lampshades.
Sharon originally trained and worked as a fashion designer in Sydney. After many travels (and just a few years) she now calls Edinburgh home – where she creates her products; from the initial sketches through to the final handcrafted items.