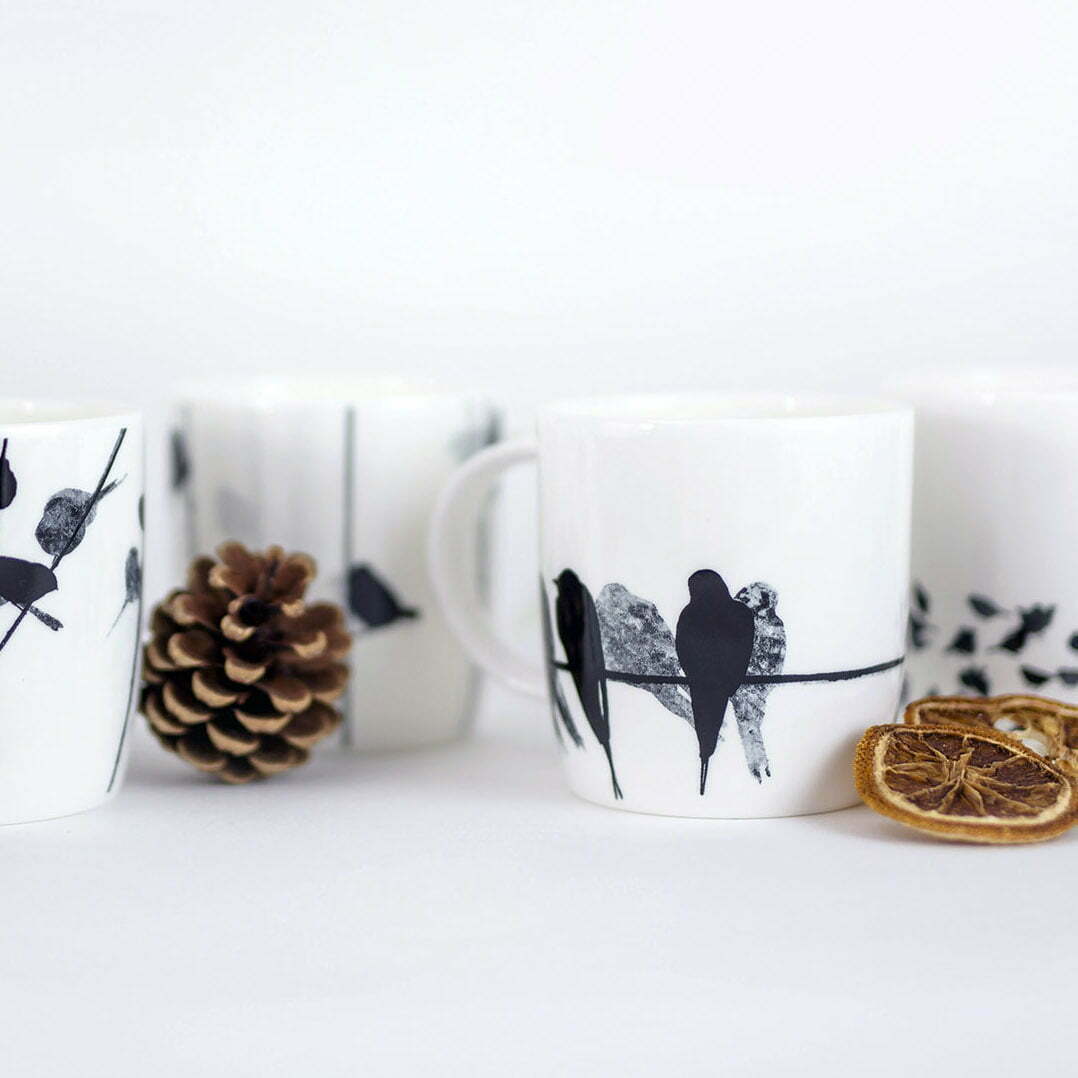 With her distinctive black and white bird designs, Sandra Vick aims to bring art and nature into your home on her elegant gift and home ware ranges. All designs are based on original paintings of native birds. Based in Penicuik, she is inspired by both the countryside in an around the Pentlands Hills and the Coastlines of East Lothian.
By selling everyday products, like mugs, jugs & candles, Sandra Vick's aim is to make having art in your home more affordable.
With a passion for the environment and a desire to raise awareness of beautiful birds in the UK, she uses recycled, biodegradable packaging.
All birds depicted are found in the UK from the popular puffin to migrating swallows on wires.