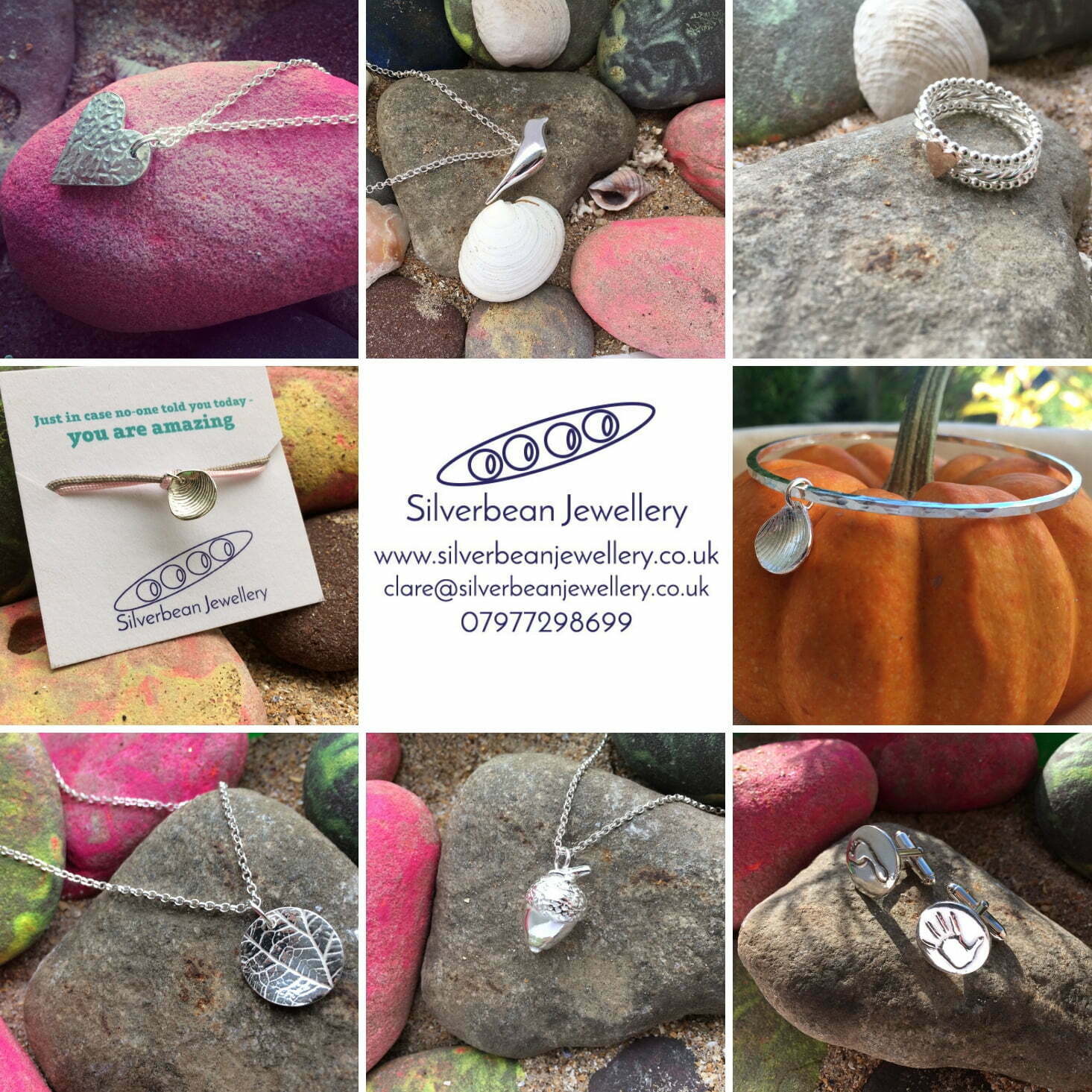 After years of picking up shells on beaches in Scotland, getting inspired by leaves and giving silver handprints to friends and family, I decided to set up Silverbean Jewellery.
I make each piece of sterling silver jewellery from my small workshop in the garden. Silverbean jewellery includes my designs of shell jewellery, leaf jewellery, heart jewellery, handprint jewellery, nature jewellery and other ideas that pop into my head. I have also designed a range of jewellery in support of local charity It's Good 2 Give and their Ripple Retreat.
I take bespoke commissions and I have made jewellery from shells that people have found on beaches which hold a special place in their hearts, clan jewellery, jewellery with people's signatures on, fingerprint jewellery and any other creative ideas that people have.
I understand the importance of fairtrade and ethically sourced material and I recycle silver and other materials as much as possible.