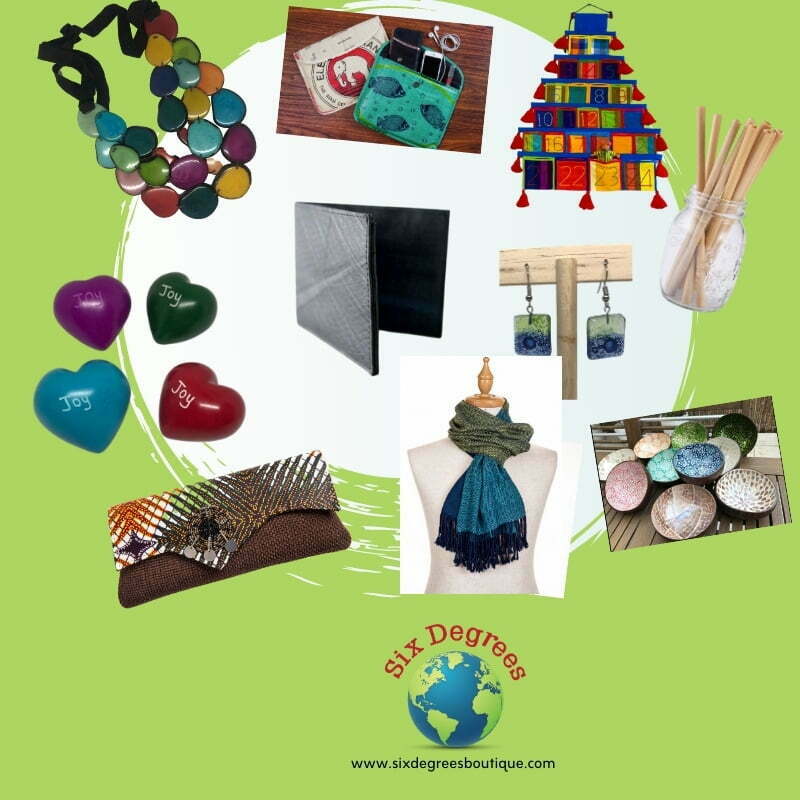 Globally sourced, and offering an international retail platform for an eclectic range of social enterprises and artisans from countries as diverse as Cambodia, Kenya, and Ecuador, you will find a wide variety of products to suit every taste and budget.
From bamboo straws to tyre wallet and purses, tagua nut jewellery to silk scarves, and much more, Six Degrees celebrates the diversity of products that can be created using up-cycled or sustainable materials.
Make a real statement this Christmas without saying a word.