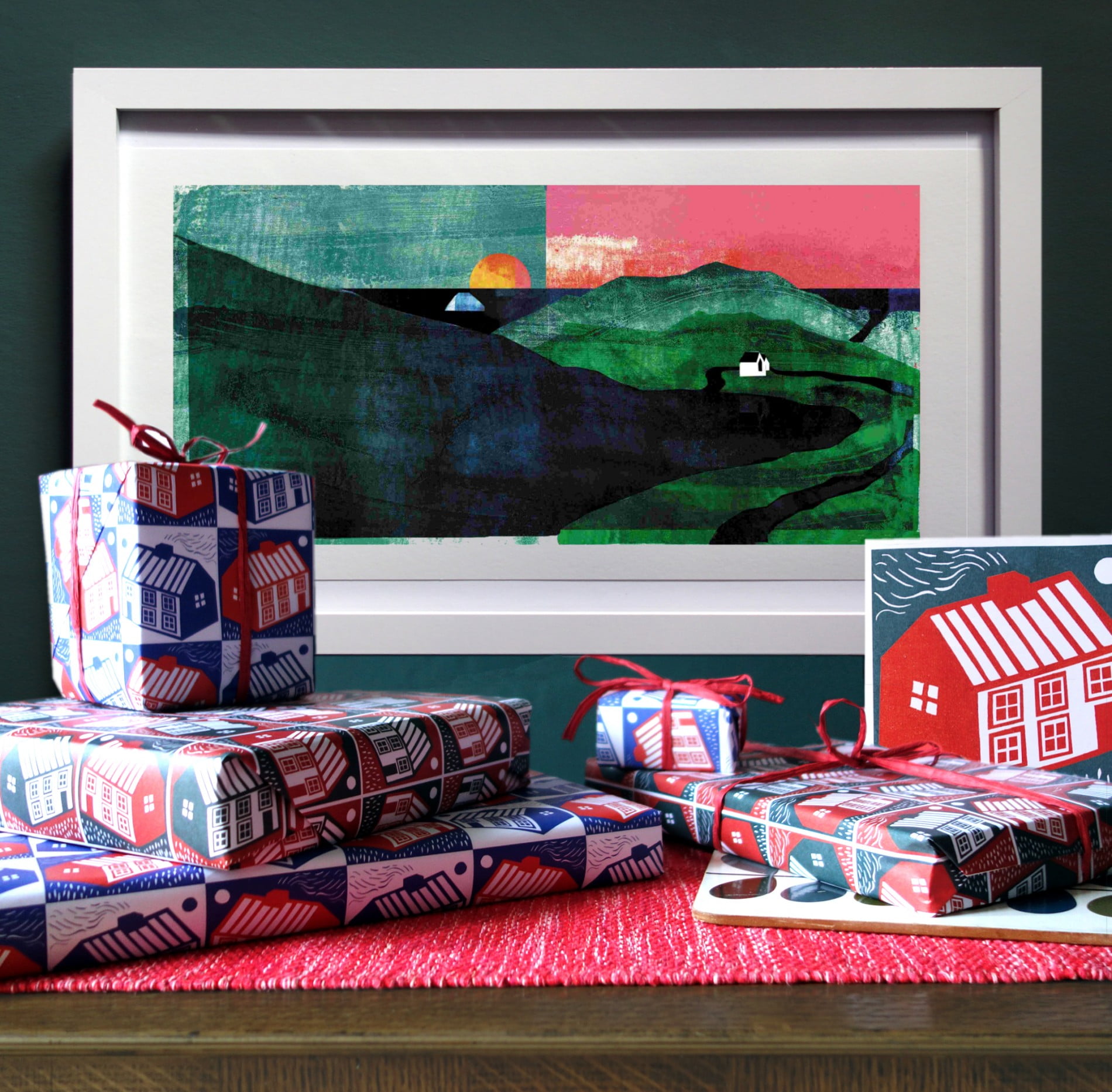 We are sisters from Edinburgh who, at different times, have lived and studied in Sweden.
That's where our name, Skata, comes from. It's Swedish for magpie.
Our work is strongly influenced by our surroundings and so in our shop there are references to Scottish landscapes and to the distinctive Falu red houses of northern Sweden. We both love experimenting with colour and we do this in a range of artistic media. We collect Swedish vintage textiles and homewares.
Everything else on our shop is handmade by us.

Prints, hand-dyed textiles made in Edinburgh, Vintage Swedish homewares, wrapping paper, cards and more!