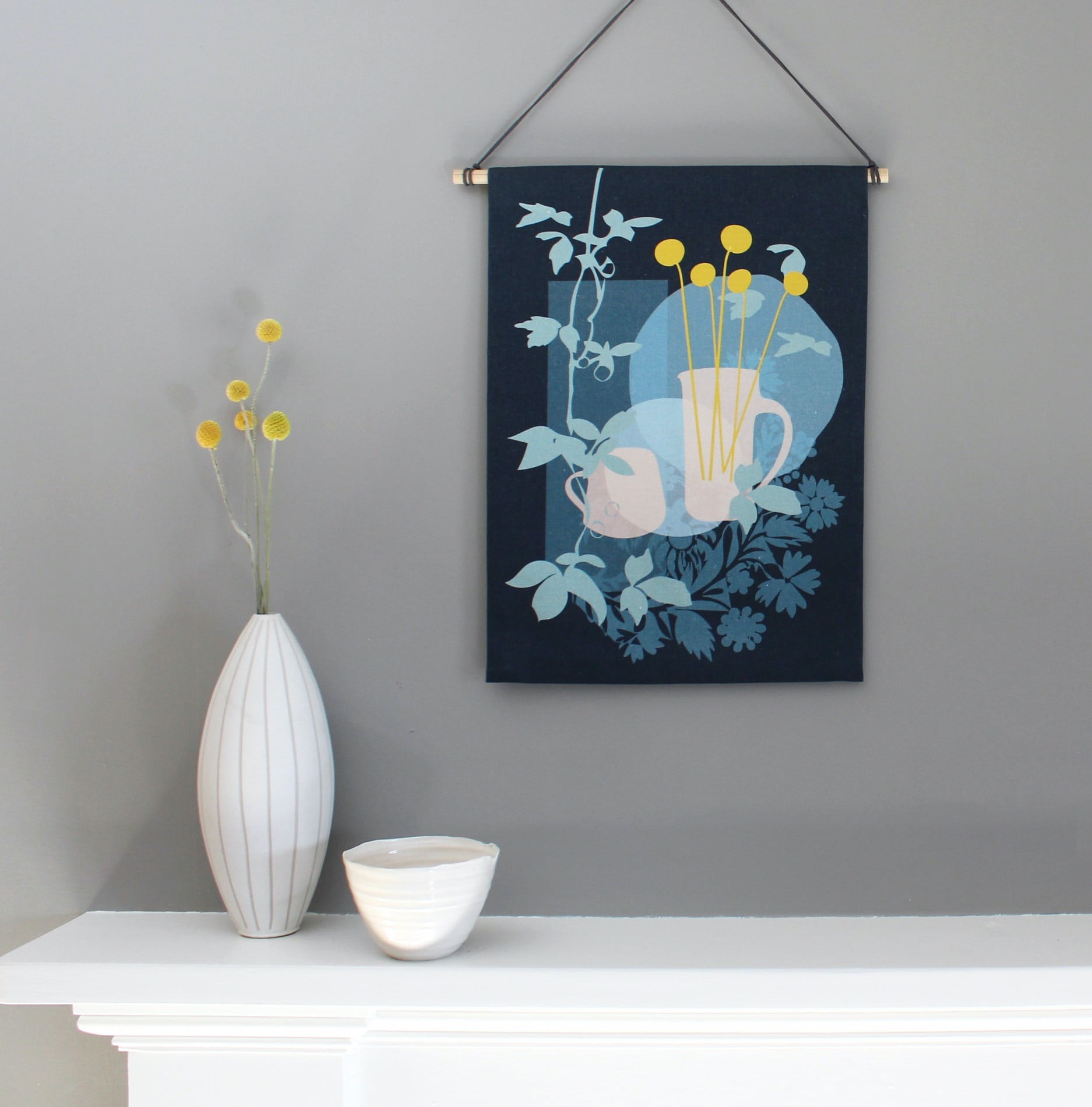 tablet+HAAR specialise in hand screen printing and digitally printed products; printing mostly on natural linen and felt using environmentally friendly water-based inks.
Katie is inspired by the coastal landscape and surrounding countryside of the beautiful East Neuk and has a passion for vibrant colour. Her work includes large wallhangings, high quality art prints and products for the home including cushions, lampshades, storage baskets, eye pillows, tableware and stationery.
She named her studio after two of her great loves: the haar – which rolls in land creating a mysterious and oh-so-quiet atmosphere that she finds inspiring and Scottish tablet, which makes her teeth ache but just one square inch keeps her pulling screens for hours.