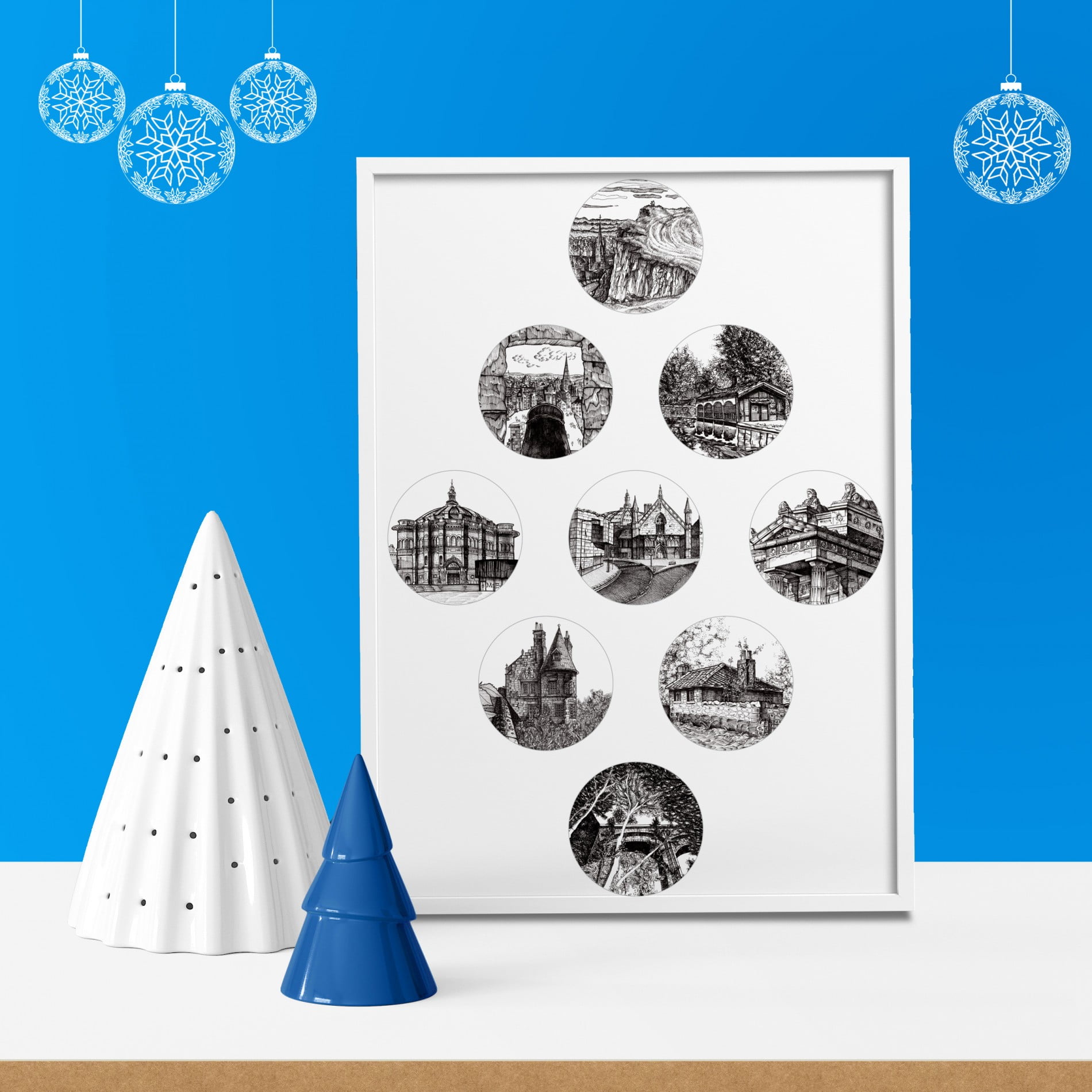 The Scribble Workshop is an Edinburgh based illustration studio with a focus on celebrating the beautiful architecture and folklore of Scotland. It started out as a lockdown project dedicated to drawing 100 moments of Edinburgh celebrating the resilience of the city.
The project is still ongoing but the best illustrations so far have been curated and are available as prints and postcards. You will find popular landmarks such as Edinburgh Castle and McEwan Hall, as well as more unusual views from Dean Village, the Union Canal, and Duddingston.
The Edinburgh ink illustrations were well received and the studio now also offers bespoke home portraits, wedding venue illustrations, and business premises illustrations.
We have also created a series of fun mini-prints and greeting cards featuring Scottish mythological creatures. These bottled beasties are perfect to celebrate what is turning out to be a very unusual holiday season.