Vanessa Bullick Ceramics & Textiles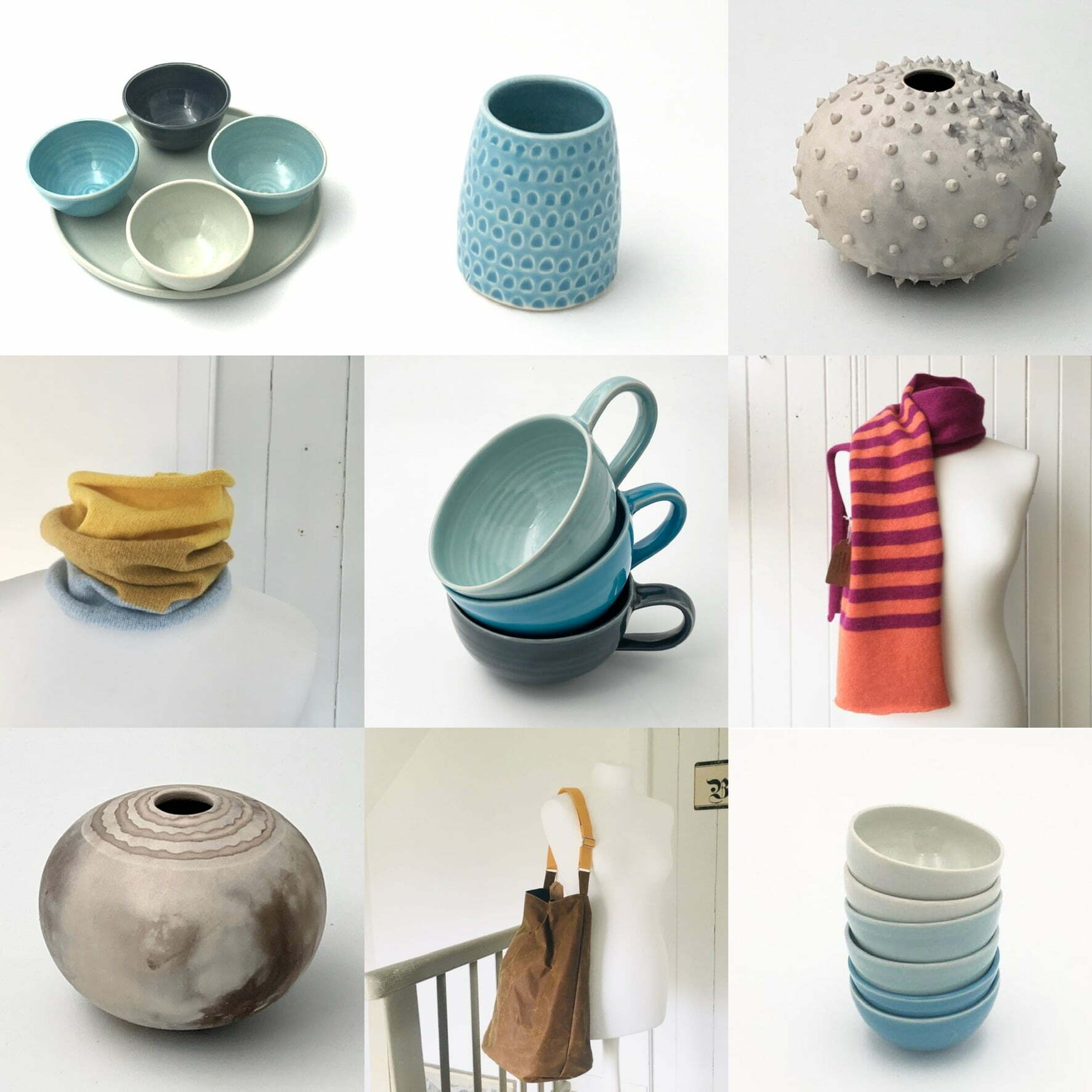 Working from my studio in Cellardyke in the East Neuk of Fife, I make coloured stoneware tableware, sawdust smoked fired pots, knitwear & oilskin bags.
I have been working as a potter in Scotland for over 20 years. I am professional member of the craft potters association, London, and have a degree in sculpture from Edinburgh College of Art.
I show my ceramics in galleries throughout the UK including contemporary ceramics in London.