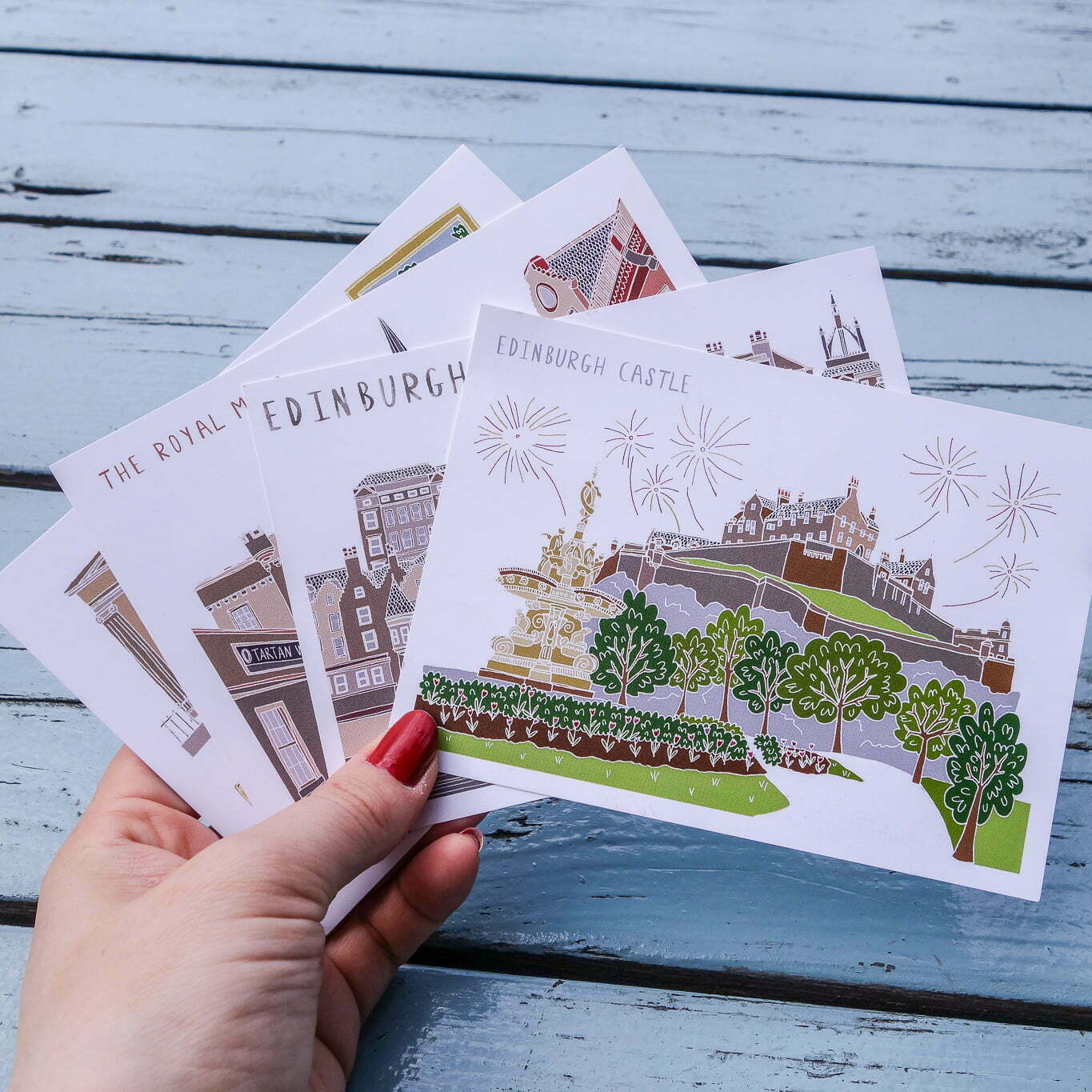 Victoria Rose Ball is an illustrator and designer based in Edinburgh.
After growing up in rural Leicestershire, Victoria moved to Edinburgh in 2013 to study BA(Hons) Illustration at Edinburgh College of Art, where she graduated in 2016. She has always been fascinated by all things building and architecture related – and where better to develop that within her work than the city of Edinburgh.
Victoria creates fun and colourful illustrations – often mixing up perspectives and colour schemes to give a quirky twist on the classic landmarks of the city. These illustrations are developed into product ranges, such as prints, magnets, postcard sets, greetings cards and stationery.
Alongside her Edinburgh gifts, Victoria also sells a range of products featuring typography and pattern-based illustrations.