Archipelago
David Blyth, Derrick Guild and Alan Grieve
Sat 21 Jan 2017
- Fri 17 Mar 2017
Daily: 11:00 - 18:00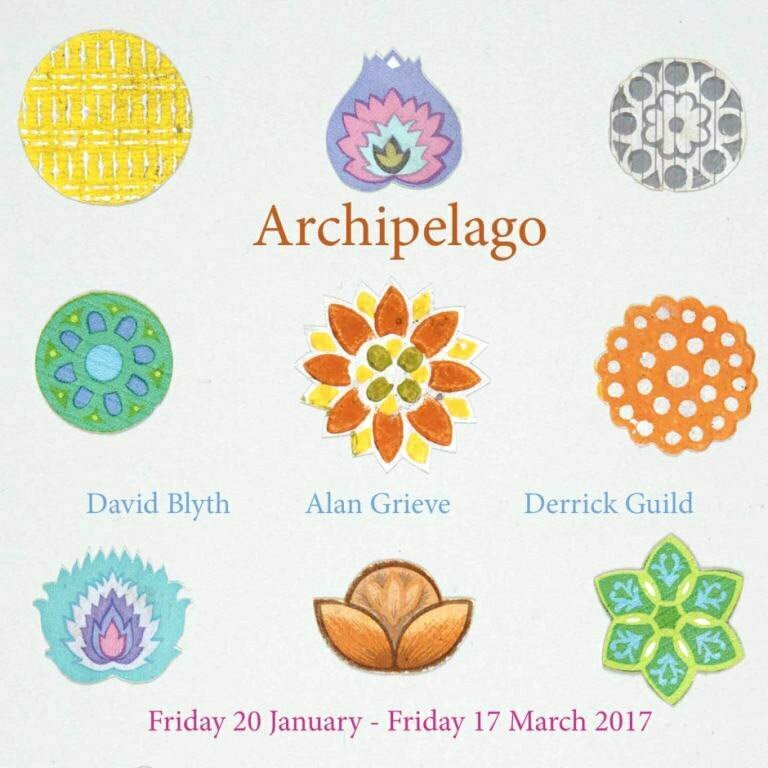 This exhibition of new work by David Blyth, Derrick Guild and Alan Grieve has grown out of a long process of analysis and discussion of contemporary art in Scotland, and how it measures up against visual practices created in other countries. The three artists presented all have well-established independent practices taking places in localities beyond the familiar Central Belt. The show offers different perspectives on how contemporary visual languages develop in supposedly "peripheral" Scotland. The result is a new body of work greater than the sum of its parts; like all Archipelagos, a show that can be understood by taking each artist as an individual, or jointly.
Archipelago is accompanied by a full colour publication (48pp.) featuring an extended essay by Jon Blackwood and a wide range of illustrations of all the work shown.
Physical copies available at Summerhall. A high quality electronic copy – a pdf file – can be downloaded here.
Curated by Jon Blackwood.