Artiscience Library
ASCUS
Sun 18 Sep 2016
- Thu 31 Dec 2020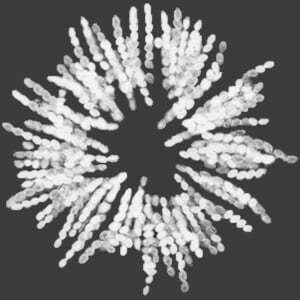 ASCUS is delighted to offer access to the Artiscience Library at Summerhall. This library contains around 25,000 books on art and science. The library, collated by Colin Sanderson, is available as a reading room and for research and residency work. If you are interested in accessing the library please see details below. If you have ideas for working in or with ASCUS and the library around artiscient projects please contact both Colin (artiscience@aol.com) and James (howie@ascus.org.uk).
Artiscience, n., 1. the theory and practice of integrating art(s) and science(s), 2. knowledge of relations between the arts and sciences
Hence, artiscient, adj., exhibiting or practicing artiscience
The collection of books and other items in the Artiscience Library at Summerhall are devoted to historical and contemporary relations between the arts and sciences, in all senses of those terms, and from pre-history to the present day. Some foreign language materials are also available, something we should like to build upon.
The Library shall be available to Readers on a daily basis by appointment. to use the Reading Room simply call or text in advance to arrange a time to, Colin Sanderson on 07899 964 2500, who shall be on hand to provide information about the content and purposes of the Library and to offer, if required, advice on any artiscient project you may have in mind.