Diagramming The Listener
Mark Fell
Wed 03 Aug 2016
- Fri 30 Sep 2016
11:00 - 18:00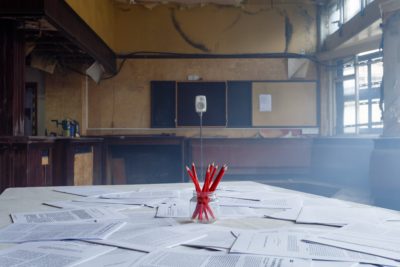 Mark Fell's Diagramming The Listener installation draws from interests in geometry, time, technology and the self, and how these shape and sustain one another. With algorithmically controlled sound and light Fell's work is both experientially direct and conceptually ambiguous, referencing cognitive neuroscience, contemporary philosophy, underground music cultures and radical politics. As with other pieces in this series, his work is not so much about its materials or meanings, but an examination of their reciprocal disturbance: how experience and the self are constructed, how understanding is both produced and inhibited.
On August 17th Summerhall Curated, Braw Gigs and Nothing Ever Happens Here present Mark Fell, Okkyung Lee and Carl Michael von Hausswolff
Fell curates an evening of sound and music performance that is dense, austere and laconic, perfectly suited to the ambience of the Dissection Room. The evening features Fell's own productions, and solos from composer Carl Michael von Hausswolff and cellist Okkyung Lee.
Mark Fell is an artist and producer based in South Yorkshire and is half of the duo SND. Okkyung lee is a South Korean cellist/composer/improviser based in New York, who developed her unique language by pushing and blurring the boundaries of contemporary cello and improvisation. Carl Michael von Hausswolff is an artist and composer, using recording technology as his main instrument.