Exit – 100 Days of Khaos!
Exit – 100 Days of Khaos!
Jane Frere
Thu 25 Jul 2019
- Sun 27 Oct 2019
11:00 - 18:00 (Wed-Sun)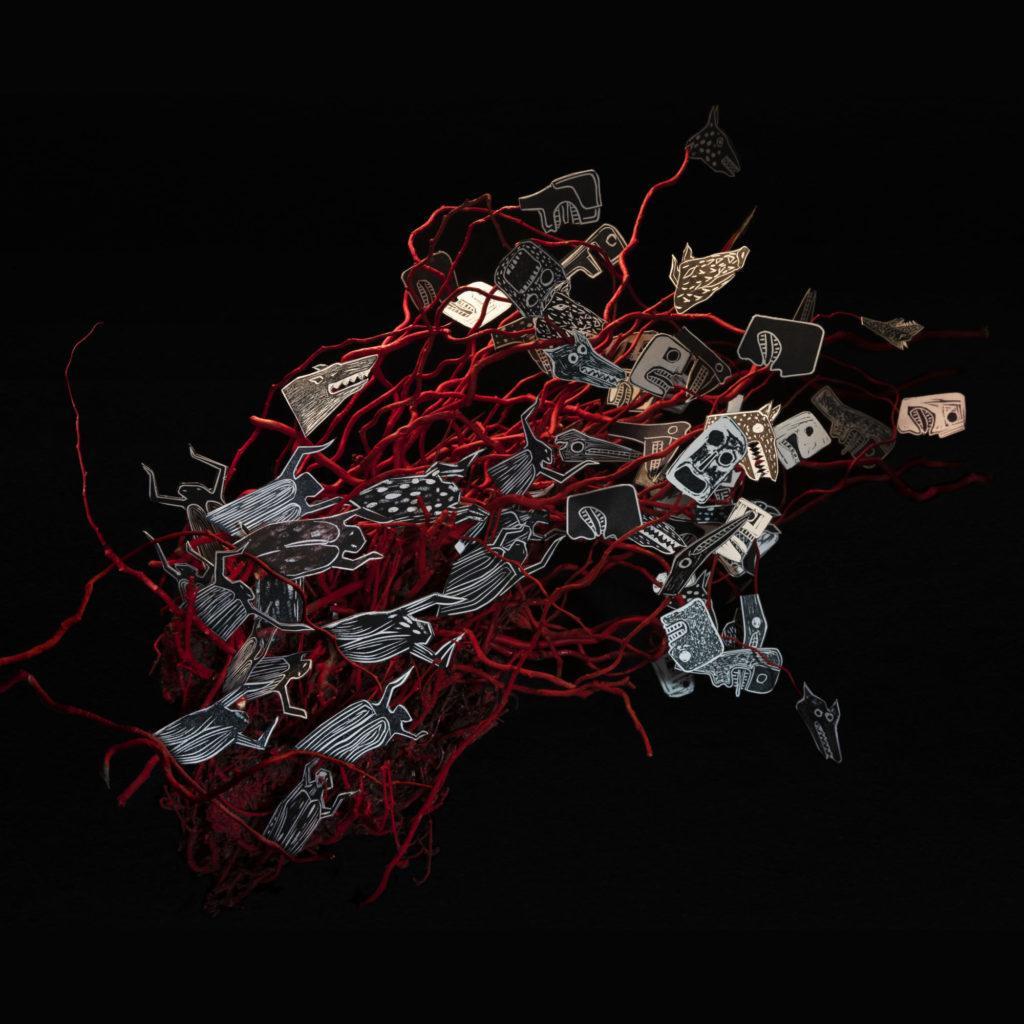 _ Venue: War Memorial Library
From the outset the idea that we would have an 'orderly' Brexit was an anathema to me.

My work here is a cry of despair as we collide and scramble blindly towards the 'EXIT' leading to where? Certainly an uncertain destination, perhaps the much feared cliff edge that will hurl us into the abyss.
Two years ago Jane Frere created permanent murals at Summerhall reflecting the questionable links between Trump's presidential campaign in the USA and the electoral manipulation that led to a marginal victory for the Leave campaign. The artist wanted to highlight the extent to which our personal data has been used as part of a strategy to swing the referendum vote.
The whole world has now seen the 'mother of parliaments' imploding in irreconcilable self-destructive mayhem reflected in Frere's recent work. Continuing to create pastel murals, and with other forms of media, the artist used Instagram posting hashtag #Exitkhaos as a novel means of daily documentation, charting her personal response during the 100 day countdown to 29 March 2019. Some of the daily postings became animated, with the help of Frere's studio assistant and animator Georges Eloi Thibault.