Exploring the Art in Data
Exploring the Art in Data
Simon Sloan & Team Shrub
Sat 01 Apr 2017
- Fri 12 May 2017
11:00-18:00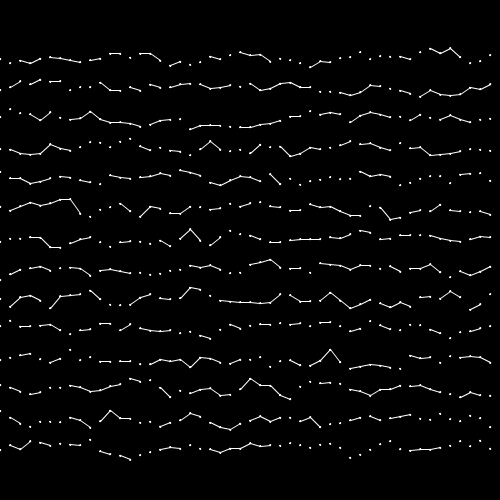 _ Venue: Basement Gallery I
Environmental data and computer algorithms contain patterns that can inform both scientific findings and artistic expression. A collaboration between artist Simon Sloan, communicators and scientists at The University of Edinburgh, Team Shrub's Exploring the Art in Data will create an interactive discussion with participants about the untapped potential of data to convey artistic meaning.
The displayed works explore the wider Festival theme – Get Connected – by demonstrating the connections between art, scientific data and environmental change. The exhibit additionally includes new work that featuring visualisations of data collected during field expeditions to the Canadian Arctic.
This new digital art will explore Arctic ecosystems undergoing climate and environmental change – connecting the seeming distant Arctic to our daily lives in Edinburgh.
Simon Sloan, a recent graduate from Glasgow School of Art has a passion to combine digital media with the natural environment. He has developed skills to create interactive installations and data visualisations, with successful exhibitions held in Edinburgh Mini Maker Faire, Glasgow Degree Show and London New Designers. His work appeals to a broad range of audiences and age groups, with interactive game-like features as well as informative content on the subjects being addressed.