Friends
Marlon Wobst
Sat 16 Nov 2019
- Sun 22 Dec 2019
11:00-18:00 (Wednesday-Sunday)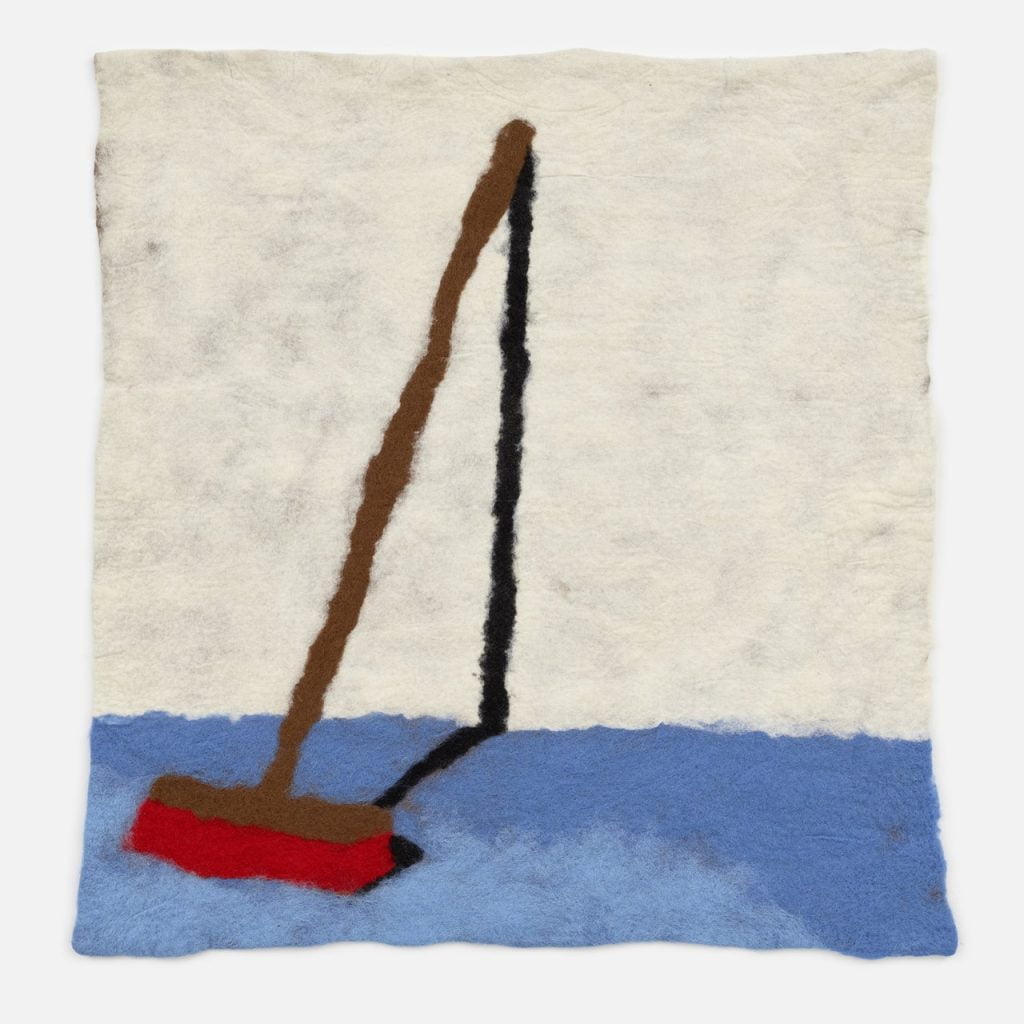 Berlin-based artist Marlon Wobst brings FRIENDS – his first exhibition in the UK – to Edinburgh.
At Summerhall he presents new work: felt tapestries which hold an anarchic play between their rich colour and liberal dark-humorous content.
The wool-felt tapestries recall Joseph Beuys' subversive felt sculptures of the 1960s and 70s.
Wobst is known mainly as a colourist working predominantly in oils on paper and recently has taken up the techniques of felting to expand his practice as a painter.
The subjects and motives known from his paintings reappear here: bodies, beach and sports scenes, objects from everyday life. With humour and intelligence, Marlon presents us with human figures locked into complex and often sensual shapes, drawing us into a colour drenched, almost hyper-real world.
Marlon Wobst (b.1980) lives and works in Berlin. He has exhibited in Germany and internationally, including the Freies Museum, Berlin, Galerie Greulich, Frankfurt, Galeria Transversal, São Paulo.
He is represented by SCHWARZ CONTEMPORARY Gallery in Berlin