Infinite Horizons
by Jo Fleming Smith, Summerhall Gallery Bar
Fri 29 Jul 2022
- Sun 25 Sep 2022
12.00 - 18.00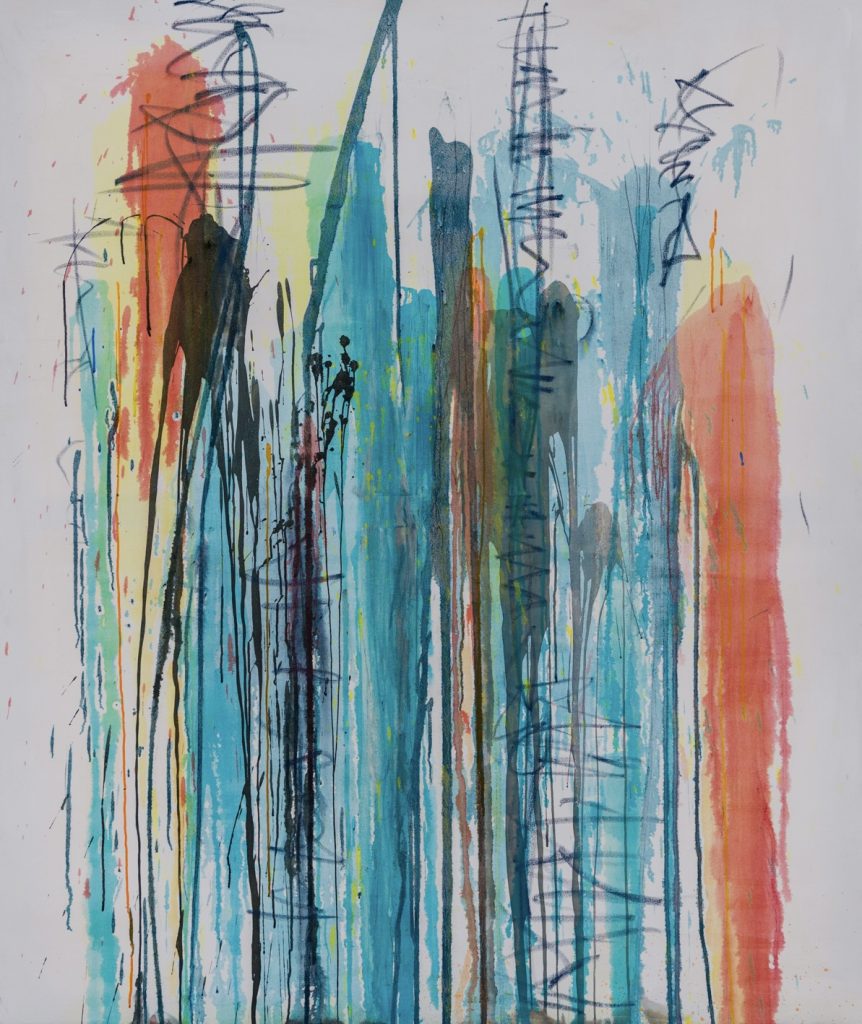 Jo Fleming Smith is a multidisciplinary artist based between Edinburgh and Sheffield, studying her MA in Contemporary Art Practice at Edinburgh College of Art.

This exhibition presents a series predominantly inspired by her experience of travelling around and
living in Scotland, mid pandemic. The work explores the panorama of changing skies, the sea, the coldness, the power and beauty of the landscape and her inter-connectedness to it. It investigates her relationship to the environment, instinctively exploring the luminosity, fragility, transience and
balance of the natural world.
The visual language she offers is a result of intuitive investigation drawing on urban and rural landscapes exploring individual experience, reclaiming space and time, and sharing memories and moments of commonality. The concept of an everyday articulation of finding a space of belonging is central to her artistic and philosophical practice.

Her painting follows the field of gestural abstraction and colour fields. She works with spontaneity and chance, exploring saturation of colour, layering, staining, calligraphy, scrawl and repetition. The
physicality and materiality of the process; painting with her whole body, moving between multiple works simultaneously, allows relationships to develop over time. The energetic marks; quick splashes of colour and scratched lines exposing layers investigate the perfect balance and tension.