Parallel Lives
Angus Reid
Thu 05 Nov 2020
- Sun 20 Dec 2020
12:00 - 18:00 (every day)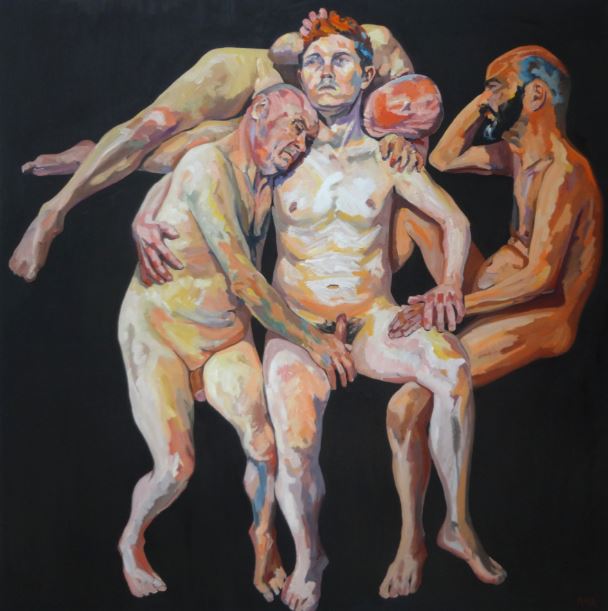 _ Venue: War Memorial Library
Angus Reid combines painting and drawing, film-making and historical research to make this ground-breaking vision of gay men in Scotland, past and present. The images portray same-sex love and tenderness. Why does this love inspire fear? Why have images like these never been shown in public in Scotland?
The research goes deep into secret archives to find the story of Harry Whyte, Scotland's forgotten advocate of gay liberation who stood up to Stalin when it mattered. Whyte's protest is parallel to that of Tomasz Kitlinski in contemporary Poland; Reid works in solidarity with Kitlinski, and the Polish LBGT community.
Parallel Lives is a potent mix of art and activism, whose message reaches beyond the gallery and has become ever more urgent over the past months. Using the tools of lockdown he kick-starts conversations about The Male Nude, about Being Painted, about Harry Whyte, about Stalin and the Homosexuals, and to make a stand against hate-speech and homophobia he asks Peter Tatchell for A Master-class in LGBT Activism.
Curated by Andrew Brown and Robert McDowell
Free exhibition, unticketed
Open 12:00 – 18:00 daily