POSSIBILITY OF ANOTHER PLACE
POSSIBILITY OF ANOTHER PLACE
Silas Parry, Summerhall Residency Artist
Sat 04 Apr 2015
- Fri 22 May 2015
11:00 - 18:00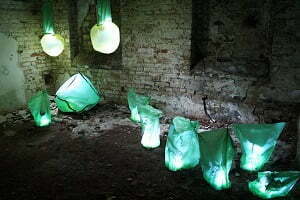 1000 metres under the sea, on the black murk of the sea floor, something is discovered. It's 1986, and this organism is unlike anything the researchers have ever seen. They find 18 of them, floating in the darkness.
They haven't found anything like them before or since. These creatures don't fit into any categories we understand. They are animals. But they are asymmetrical, sexless, and entirely new. It takes 28 years before the scientists even tell us they've found anything.
What does it mean when we're confronted by something alive that we've never seen before, that we can't understand? Something on the borders of animal and other, the fringes of our reality, edging into myth and fantasy?
How many more creatures are out there, waiting for us? In the depth of oceans, the far reaches of the planet, or in space?