Printed Dreams
Lary Borkin
Sat 30 Jul 2022
- Sun 25 Sep 2022
12.00 - 18.00, Wednesday - Sunday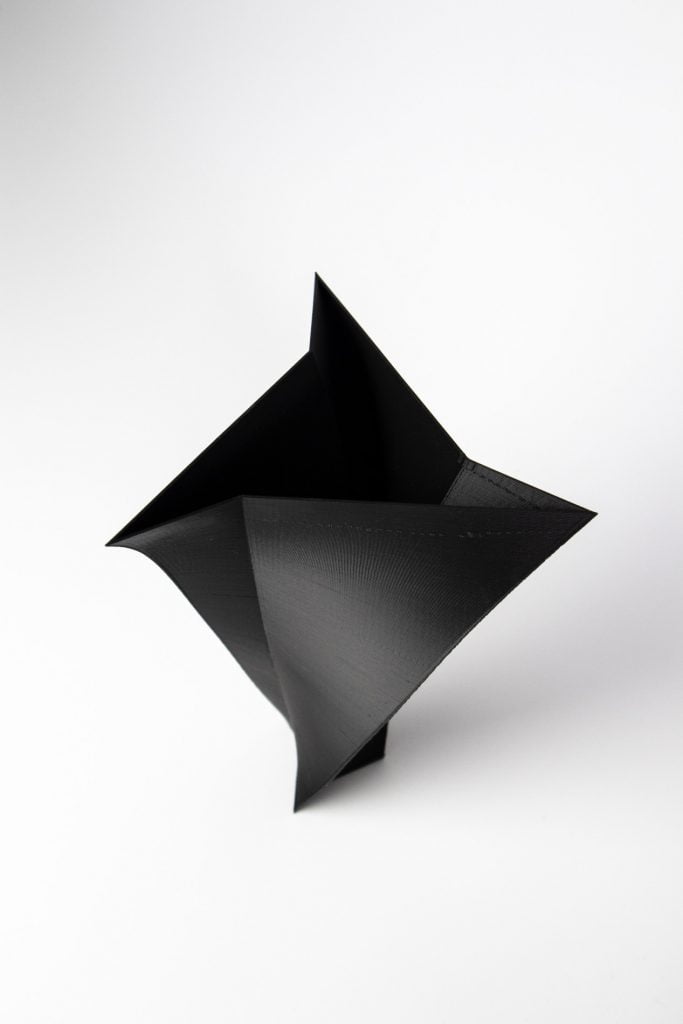 _ Venue: Sciennes Gallery
Lary Borkin moved to Edinburgh from his hometown of Los Angeles in 2012. With a background in design, Borkin became interested in 3D printing in the early 2000's and began realising his vision in 2019 as 3D printers became more widely accessible. Given the time allowances afforded by the 2020 lockdown, Borkin's experimental journey took flight, exploring the possibilities and pushing the parameters of the medium. Through a process of trial-and-error Borkin's work achieves the physical manifestation of conceptual objects, investigating geometry and material along the way.
The objects presented in this exhibition have been designed and developed using Fusion 360 CAD program and Cetus 3D printer from Bejing Tiertime Technology Ltd and synthesised using PLA (polylactic acid) filament, a biodegradable material made from corn starch.
This project will continue to evolve as technological advancements give rise to Borkin's limitless imagination and new inspiration is derived from his process.
To paraphrase Van Gogh: ''I dream my prints and I print my dreams'