Some of Summerhall: A Survey in Drawings
Will Knight
Fri 29 Nov 2019
- Sun 08 Mar 2020
11:00-18:00 (Wednesday-Sunday)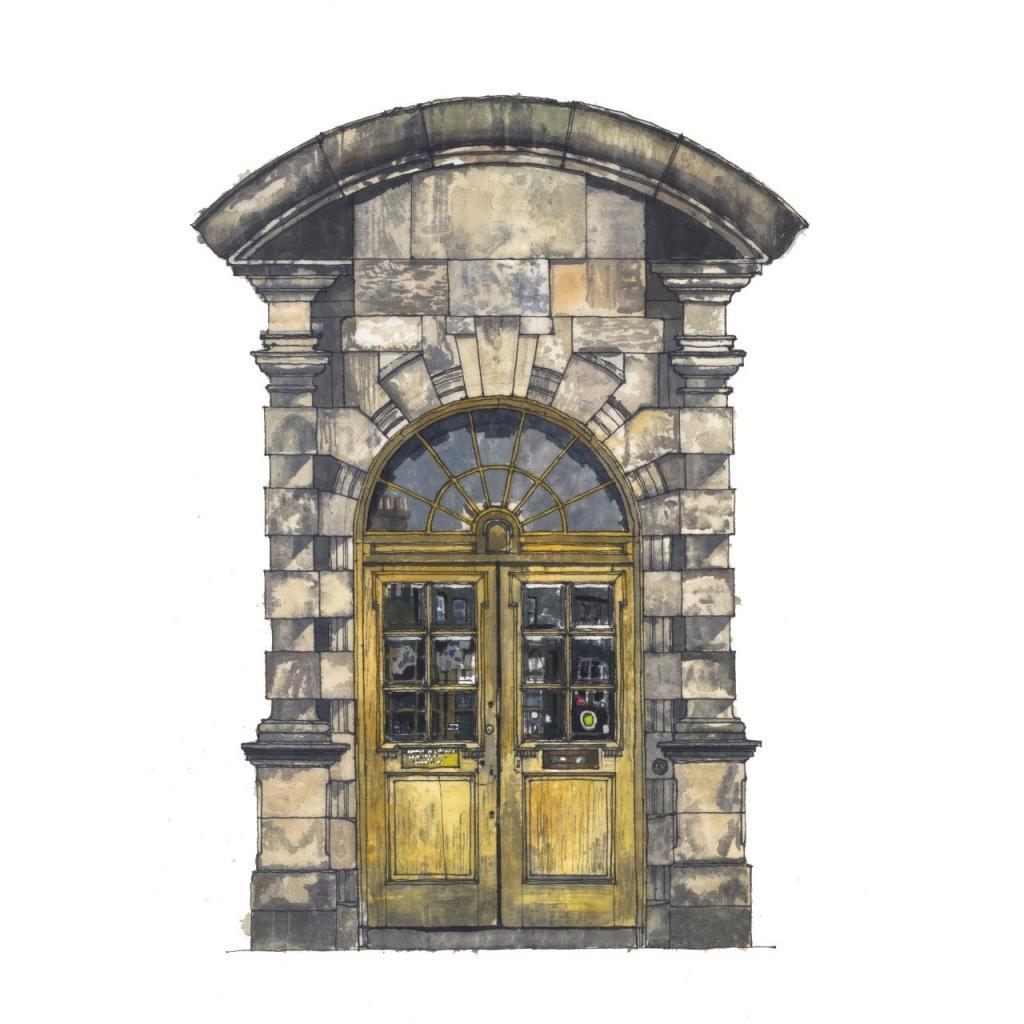 Will Knight, Summerhall Front Door, 2019 © Will Knight
_ Venue: War Memorial Library
Artist Talk: 14 December 2019, 14:00. RSVP at this link
Launch night: 28 November 2019, 18:00-20:30. RSVP at this link.
Glasgow-based artist Will Knight (b.1988) studied at the Glasgow School of Art, where he began his ongoing investigations of domestic, commercial and civic buildings through recording, measurement and drawing by hand. Critiquing the often sterile, static and impersonal graphic representation of architecture today; Will's scale drawings delightfully depict building interiors as a lived-in experience, with furniture, finishes and other ephemera shown within the plan, section or elevation.
Knight has exhibited work at the Glasgow School of Art, Glasgow City Heritage Trust and the New Glasgow Society. Will has also taught drawing workshops to architecture students at the Glasgow School of Art, Strathclyde and Newcastle Universities. In 2017 he completed a residency at Dumfries House and his work is in their collection, as well as at the Glasgow School of Art and at the Church of Scotland's Edinburgh headquarters.
In 2018 he was selected to exhibit at the Royal Scottish Academy Open Exhibition and there won the Summerhall Award.
Subsequently, Will has spent nearly a year at Summerhall getting to know the building and its residents, visiting the venues and drawing the interiors. The exhibition in the War Memorial Library presents the results of his artistic survey here. The Summerhall drawings accurately show the nature and variety of spaces within the building, and the forensic detail reveals their character, thus allowing the viewer to engage in the subject matter in a new way. This will hopefully lead to further appreciation of the buildings' qualities that allow, support and enhance 'things happening, all kinds of interesting, wonderful and downright inspiring things
The project is part of the Summerhall Artist Development Programme supported by Creative Scotland.