StatusSignal
Hamish Chapman, Jordan Munro and Jordan Pilling
Thu 26 May 2016
- Thu 14 Jul 2016
11:00-18:00 (closed Mondays)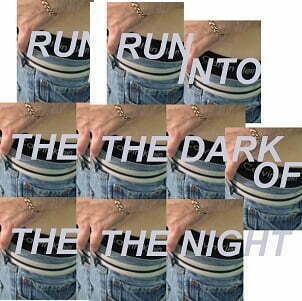 _ Venue: War Memorial Library
Established around a monumental platform which acts as both a display and viewing mechanism, StatusSignal acts as a level playing field upon which Hamish Chapman, Jordan Munro and Jordan Pilling come out to play. Adopting signs and symbols from their own cultures, the artists play a game of social intercourse with one another, focusing on new found belief structures – centered upon digital identity, surveillance and notions of relevance.
Their artworks, created from appropriation, expose the artist as players within what they coin "the game". Using the collaborative process they explore how the idea of a personalized self stands within prescribed Western society, drawing from their identities as young males and artists to frame perspectives on society's reliance on technology and materialism.
Complemented by a commissioned text by Edinburgh-based writer Daisy Lafarge, the artists sensitively consider gender and communication in the digital era. Merging sculptural gestures and minimalist digital works, the artists pose questions such as;- How is it possible that we play culture, if then culture is being played? Who is watching and who has the upper hand? "What initially appears to be a universal pleasure principle…in this way becomes a rationale for dismantling democracy"[1].
[1] Robert Pfaller, 2014. On The Pleasure Principle in Culture: Illusions Without Owners. Verso.