The Rooted Sea
Sonia Mehra Chawla
Fri 08 Apr 2022
- Mon 06 Jun 2022
Weds - Sun, 12pm - 6pm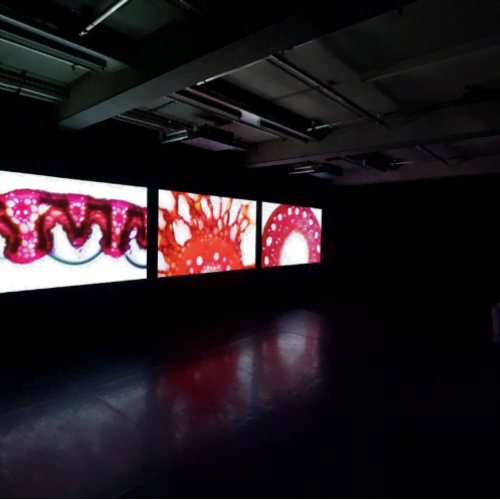 _ Venue: War Memorial Library and Sciennes Galleries
The Rooted Sea: Halophytic Futures is an interdisciplinary inquiry into the fragile and endangered coastal ecosystems and wetland habitats of India and Scotland, and their vital role in building resilience to climate change. The project is led by multidisciplinary artist and researcher Sonia Mehra Chawla and creative producer Miriam Walsh (ASCUS Art & Science) in collaboration with Ray Interactive.
The project stems from two incongruent yet interwoven futuristic imageries of anthropogenic impact on the planet: the desiccated planet and the submerged world. By mapping these two contrasting scenarios (droughts and floods), this project brings into focus the organisms and technologies that inhabit these spaces, while exploring the intertwined ecologies of human and nonhuman lives through entanglements of nature, culture, politics, industry, and economics.
How can we leverage the power of science, technology, and the arts in a transdisciplinary and collaborative approach to help give coastal wetlands and their microbial worlds a warming, collective voice? How can we build a system that puts care-based labour at the core of an entangled more-than-human biosphere? How can we connect conceptual changes in science with broader changes in worldview and values in society? How can we inhabit our world in new, non-toxic ways?