The Same Tendency
Various artists
Fri 25 Jan 2019
- Fri 08 Mar 2019
Mon-Fri: 8.30am – 5pm Sat: 10am – 5pm Sun: 11am – 4pm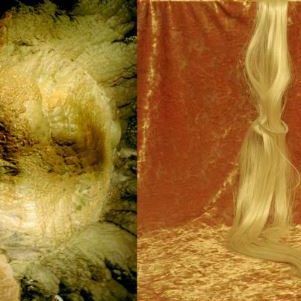 The Same Tendency brings together a collection of Royal College of Art graduates to Summerhall's Basement and Library Galleries.
Following a residency held during January and February consisting of artist-led workshops and collaborations between the Edinburgh Sculpture Workshop and Stills Centre of Photography, the fifteen artists developed work in the Summerhall's premises, generating an exchange between their networks in Edinburgh and London. Initiated and curated by Scarlett Platel, The Same Tendency highlights the varied approaches undertaken by these artists after their graduation from art school. All the artists in the exhibition work around tendencies concerning the body and the economies of control through broad and diverse practices, sharing a commitment to the experimental, political and personal within art.
The title of the show is taken from a text piece by Joshua Leon, exploring the continuous cycles of inherently learnt behaviours.
Thomas Adam, Alexandra Davenport, Holly Drewett, Ramona Guntert, Adam Hines-Green, Evi Kalogiropoulou, Joshua Leon, Yushi Li, Bethany Marett, Nemo Nonnenmacher, Robert Orr, Scarlett Platel, Victor Seaward, Col Self, Matthew Wilson