The Thermos Museum
Fri 20 Nov 2015
- Thu 31 Dec 2020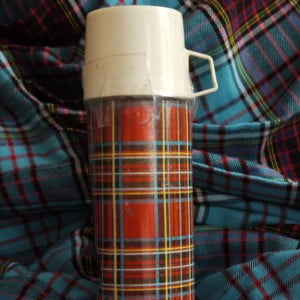 The Thermos Museum was part of Summerhall's Festival August 2015 visual arts programme. It is a comedic but also edifying experience; suitcases unfold to reveal numerous astonishing displays. However, the public are not free to reign: visitors are escorted around the museum by the mysterious and disenchanted Tour Guide. Digression seems to rule over Flask information. Truths are blurred, and the concept of a museum is played with. The exhibits are presented in themed tableaux, such as "Thermos at War" (featuring audio-visual effects) and "Flasks of the world" (uniquely educational).
In the cabinets opposite the Main Hall the Thermos Curator has made a unique permanent presentation of some of his flasks.
Part of Summerhall's 2015 visual arts programme 'Allegories and Existence'.