Women's Work
Maria McCavana
Thu 11 Nov 2021
- Thu 23 Dec 2021
Wed - Sun
(12pm - 6pm)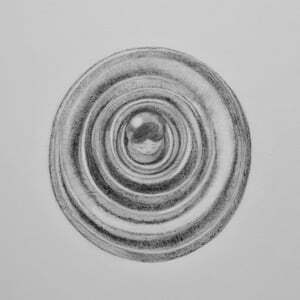 TEMPORARILY CLOSED - PLEASE CHECK BACK HERE FOR FURTHER INFORMATION ON REOPENING.
'Women's Work' by Maria McCavana is an exhibition that explores the relationship between women who have worked within the NHS and the tools that are important to them to deliver their work.
Each of the participants were asked to think about those objects or tools which may be physical and tangible while others less so – more subjective and open to interpretation.
"Over a period of a year and faced with the challenges of COVID-19, together we decided the best way for these tools to be shared and from there we worked this into a visual reflection through 2d and 3d work. I recorded and documented my conversations with the women and we shared our thoughts and ideas through online zooms, emails, posting, walking, a blog and some doorstep drop offs.
Through this I have articulated their response and how they apply these tools and techniques through a series of pencil drawings that seek to express the significance of these apparently unremarkable objects within the context of the women's practise. In addition the exhibition includes a response from each of the women through clay work, sketches and conversations. It is the intimacy of their work and often hidden processes I aim to present through this exhibition."