7x7th Street
Jean Pierre Muller
3 August - 24 November, 2012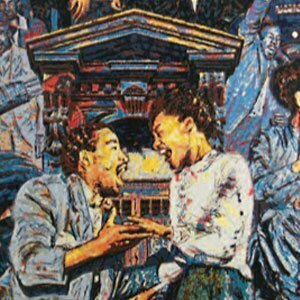 Venue: Back Street
Category:
"This is an authentic favourite: colours that exult, an accomplished art shaped as a wink, a narrative quality made of glimpsed realities that intersect and overlap. Truly great art ..."
J.B., Vers l'Avenir, October 2007
Age Group: Universal
Belgian neo-pop artist, Jean Pierre Muller's new show "7 x 7th Street" opens at Summerhall. Legendary musicians Robert Wyatt, Terry Riley, Nile Rodgers, Archie Shepp, Sean O'Hagan, Mulatu Astatke and Kassin join with Muller to create a stunning visual and audio mix that combines layers of their diverse history collaged with new and original audio compositions.