Figure Studies & Slow Dancing
David Michalek
3 August - 27 September, 2012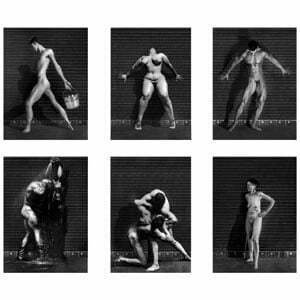 Venue: Library Upper Gallery
Category:
Ticket Price: Free
Age Group: Universal
In a newly commissioned work, David Michalek returns to Summerhall to pay homage to the cinematic and photographic pioneer Eadweard Muybridge. Using clever "trip-wire techniques" Muybridge was the first person to photograph movement too fast for the human eye to see. He also experimented with moving images made up of single shots taken by similar methods. Michalek has recreated many of Muybridge's original experiments using the latest technical facilities: this being the contemporary artist's homage to the original pioneer as well as an extension of Muybridge's original artistic intent. Moreover, David Michalek's hugely successful and popular film 'Slow Dancing' is being reprised by Summerhall – in this three-screen film, a variety of dance forms from ballet to crumping are shown in incredibly detailed high resolution while being slowed down so greatly that the viewer can feel every nuance of movement and style.
'Shown to universal admiration in 2011, Edinburgh Festival at Summerhall in association with Demarco European Art Foundation.