Sissel Tolaas Talk
16 August, 2012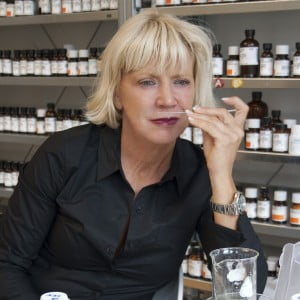 Venue: The Dissection Room
Category:
Tagged:
Edinburgh International Fashion Festival
Ticket Price: £12.00
/ £7.00
Age Group: Universal
DAY TICKET: £35.00 (£17.00)
Sissel Tolaas was born and raised between Norway and Iceland and has degrees from Scandinavia, Poland and Russia in sciences, chemistry and fine arts; Tolaas is a leading expert on everything related to scents, odours, and smells. She is a professor at Harvard University for invisible communication and works on hospital and research projects as well as for commercial clients. Her work has been shown in museums such as the MoMA New York, the National Museum of Beijing and the Hamburger Bahnhof in Berlin
Tolaas argues that an appreciation of our sense of smell can allow us to live our lives to their full potential. "We can be nothing without the nose," she told SPIEGEL ONLINE in an interview. "The moment we stop breathing we are dead. With every breath we take in thousands of molecules."
In adition to this talk, Tolaas is currently working on a collaborative project with Berlin fashion designer, Kostas Murkudis exclusively for Edinburgh International Fashion Festival: The Endless Dress -The Endless Smell. Kostas Murkudis will design the first stage of the dress.  Sissel Tolaas will create the first stage of the smell. Both documented by Jonas Lindström. The images and the sound from the process (cutting material, collecting molecules, the making of) will be used as background of the presentation in Edinburgh.
Tolaas will be talking here about her work, the project and her fascinating and varied career. A truly inspiring speaker, this is an occasion not to miss.