24 Hour EPI Peace Festival
17 May, 2013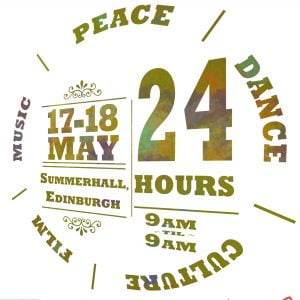 Category:
Ticket Price: Free
Come join us for our first ever 24hr Peace Festival! 24 hours of non-stop performances to celebrate the launch of EPI, Edinburgh Peace Initiative.
There will be music, film, dance, drama, interactive sessions, displays, fun, freebies and it's FREE ENTRY!
The 24-hour EPI Peace Festival will seek to echo the original inspiration behind the world renowned Edinburgh International Festival (EIF) of bringing different cultures and peoples – of all ages. The EPI festival is led by a team of 40 enthusiastic students and interns. It will showcase diversity within all of performances – music, dance, theatre and film – to signify the blend of world differences on stage.
Check out the website to find out more about us and for the full festival programme.